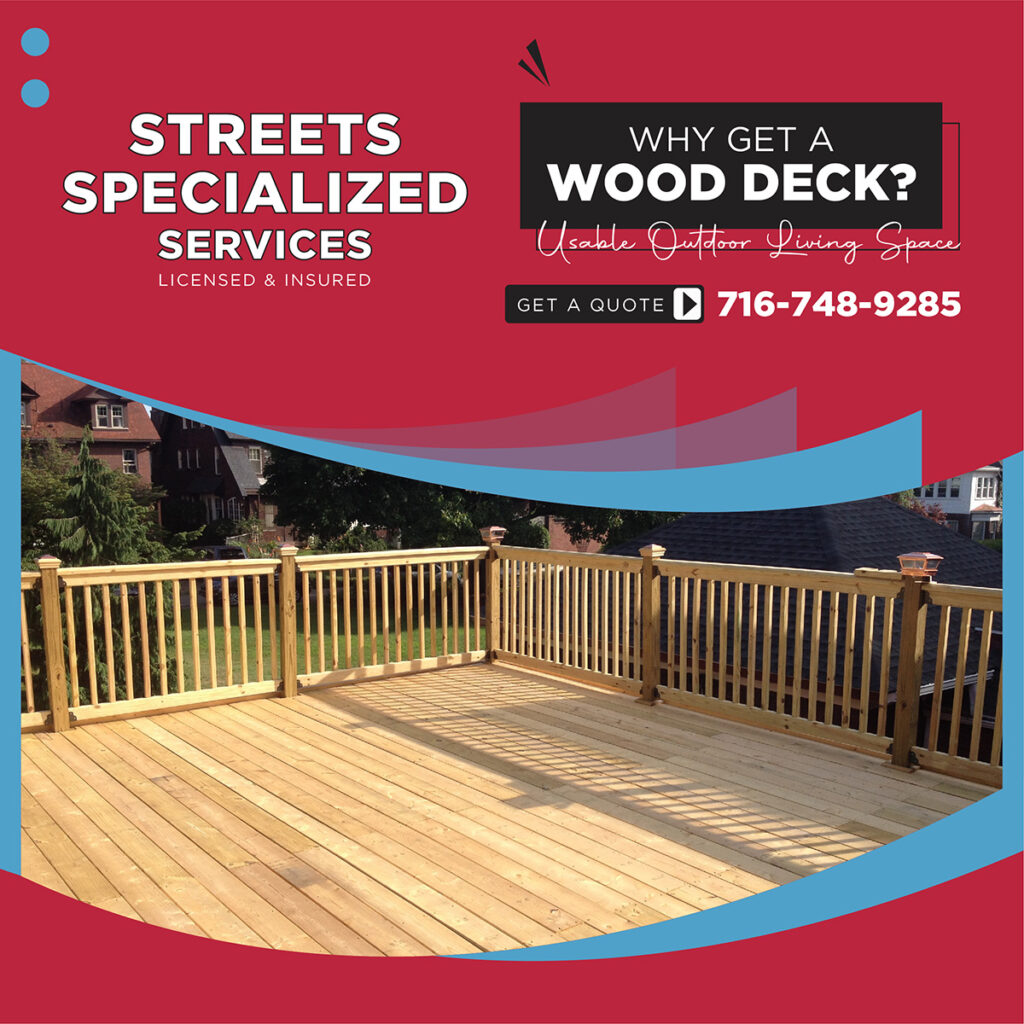 Get Usable Outdoor Living Space With A New Deck
March madness is here which means Spring is just around the corner. (We hope!)
Don't let the summer pass you by before you extend your living spaces to the great outdoors.
A wood deck installed by Streets Specialized Services gives you usable outdoor living space. Curl up with a good book. Lay out and tan. Fire up the grill. Invite friends, family, or neighbors over for cocktails and appetizers. Set up a play space for your kids where they won't get dirty, muddy, or grass-stained. The uses for a wood deck go on and on!
Learn more about deck installation and repair or contact us for your free service quote.