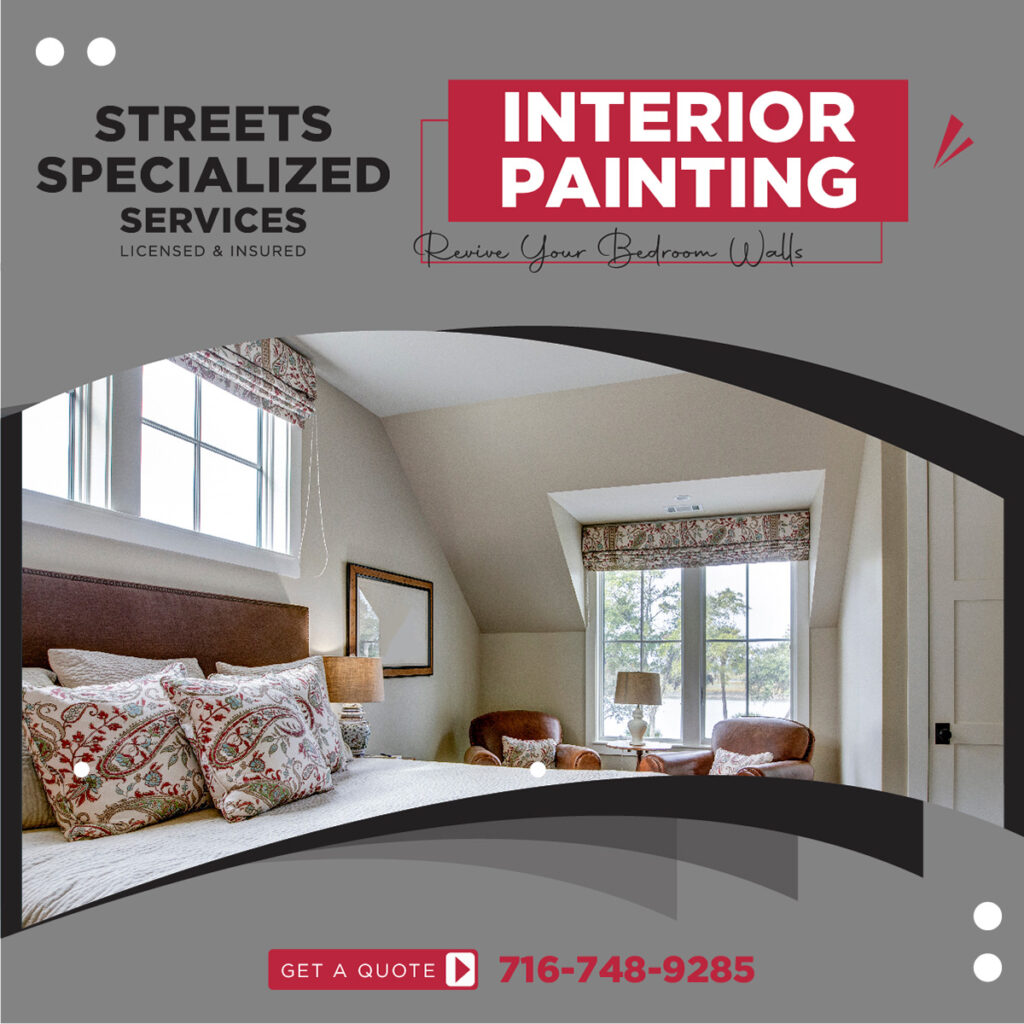 Revive Your Bedroom Walls
How often do you notice the walls of your bedroom have chipped or peeling paint?
With a busy holiday season, it's easy to put interior painting on your to-do list…and then never do it. Skip the hassle and let an experienced painter like Streets Specialized Services revive your bedroom walls with a fresh coat of paint. (Or any room in your house!)
Get your free quote by calling 716-748-9285 or filling out our form.