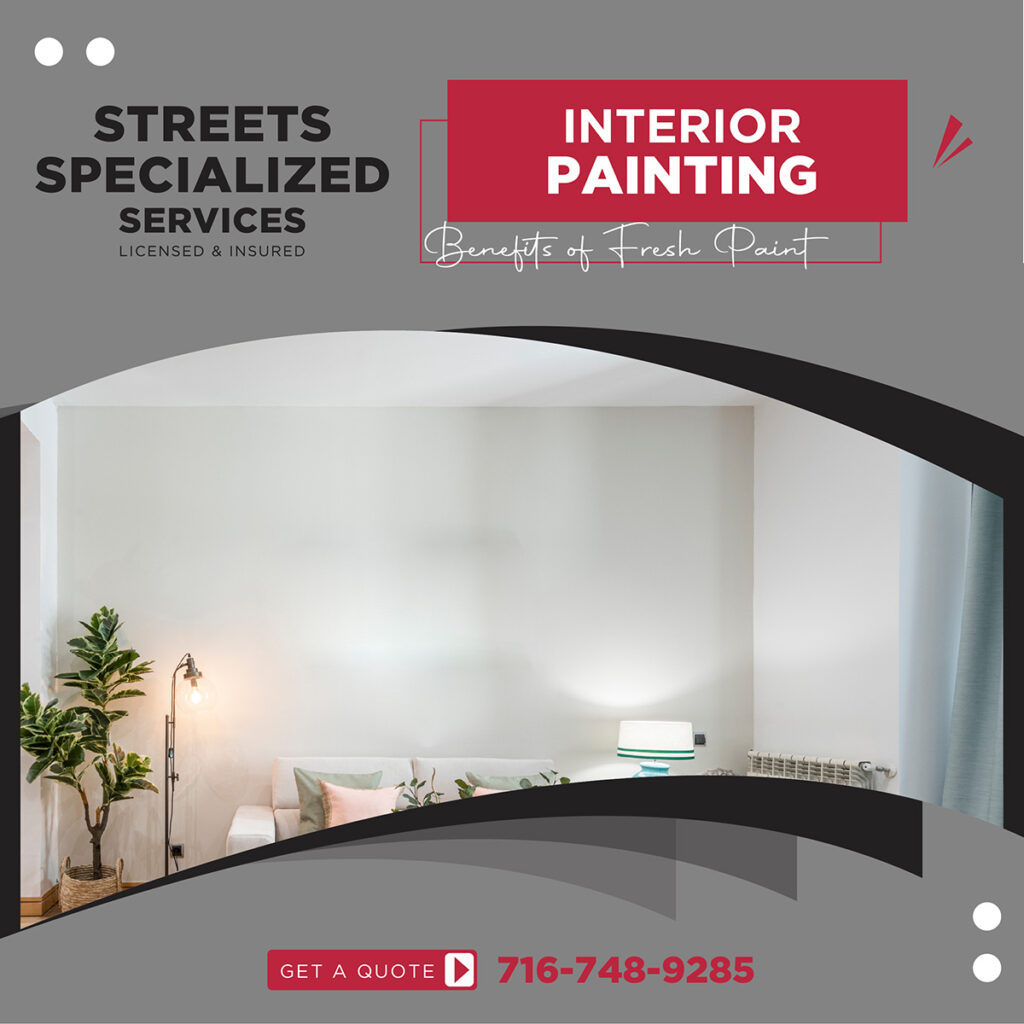 Benefits of a Fresh Coat of Paint: Affordability
Fall in love with your home all over again by giving your favorite interior spaces a fresh coat of paint.
Unlike installing a brand new floor or purchasing all new furniture, paint is an easy, affordable way to upgrade your living or dining room.
A fresh coat of paint also gives you the freedom to incorporate color and personalize a space to make it truly your own. Pick subdued pastels or bold gem tones. Paint the ceiling or create an accent wall. The possibilities are endless!
From one room to multiple, walls to ceilings to trim, let Streets Specialized Services provide exceptional professional paint services for any interior. Call 716-748-9285 or request your free service quote.