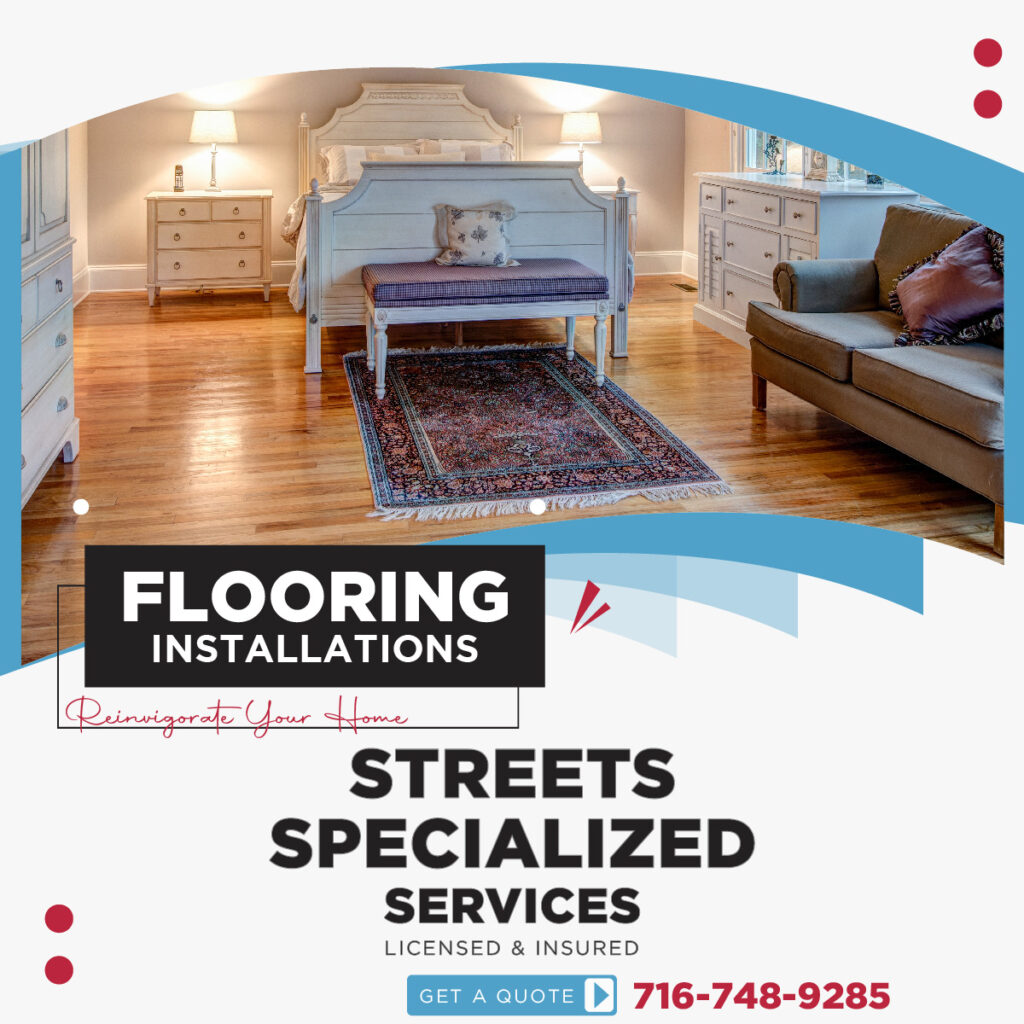 Reinvigorate Your Home
There are certain rooms in your home that see excessive foot traffic: the kitchen, the living room, the bedroom. When you have old, damaged, dirty, or worn carpeting, it can make you feel the opposite of holly and jolly.
Reinvigorate your home with brand new hardwood flooring by Streets Specialized Services. Properly installed hardwood flooring can drastically improve a room's aesthetic and increase your home's value. Plus hardwood is sustainable and easy to clean!
Get your free flooring installation quote by calling 716-748-9285 or filling out our form.