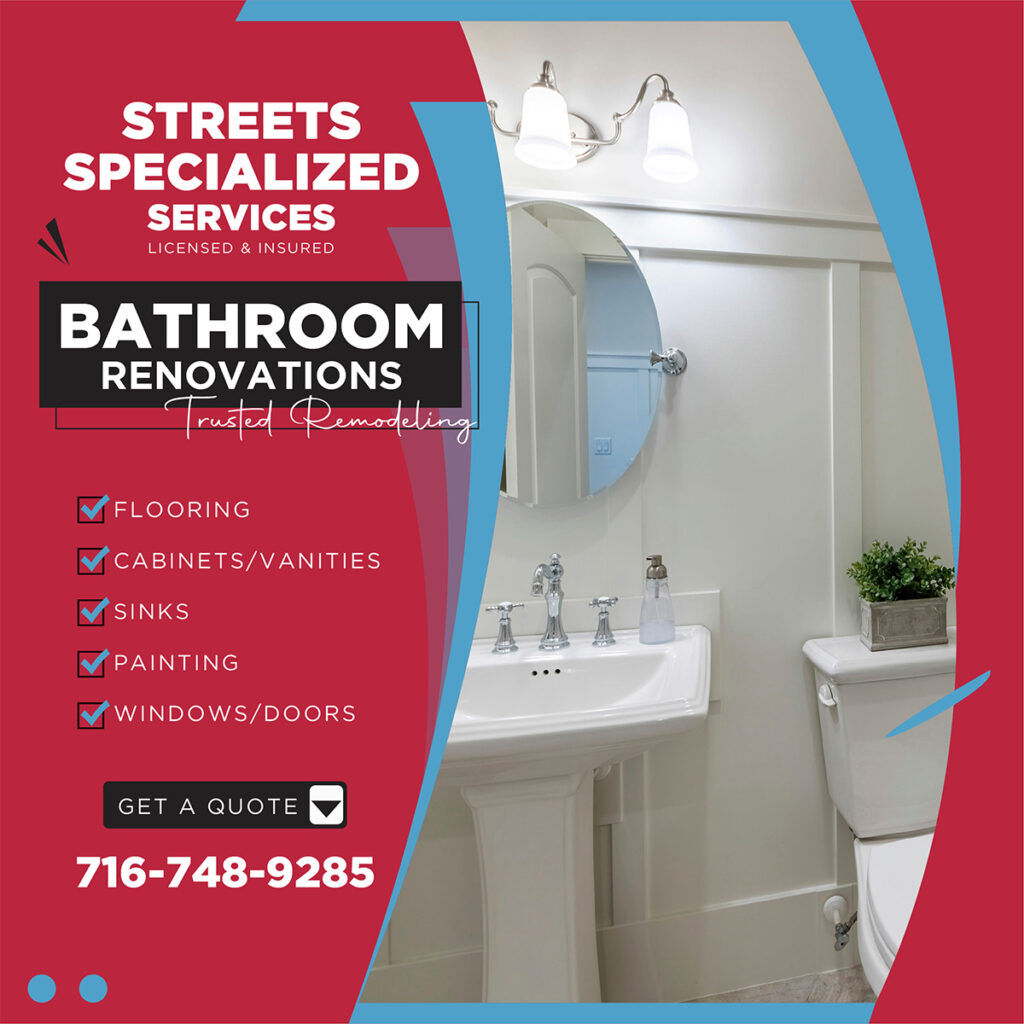 Transform Your Bathroom
Your bathroom sees daily use so an old, outdated bathroom becomes a daily eyesore. Upgrade yours with Streets Specialized Services and take advantage of our trusted remodeling service!
We'll be your one stop shop for bathroom renovations:
Flooring
Cabinets and Vanities
Interior Painting
Sinks
Windows
Doors
Get your free quote by calling 716-748-9285 or filling out our form.