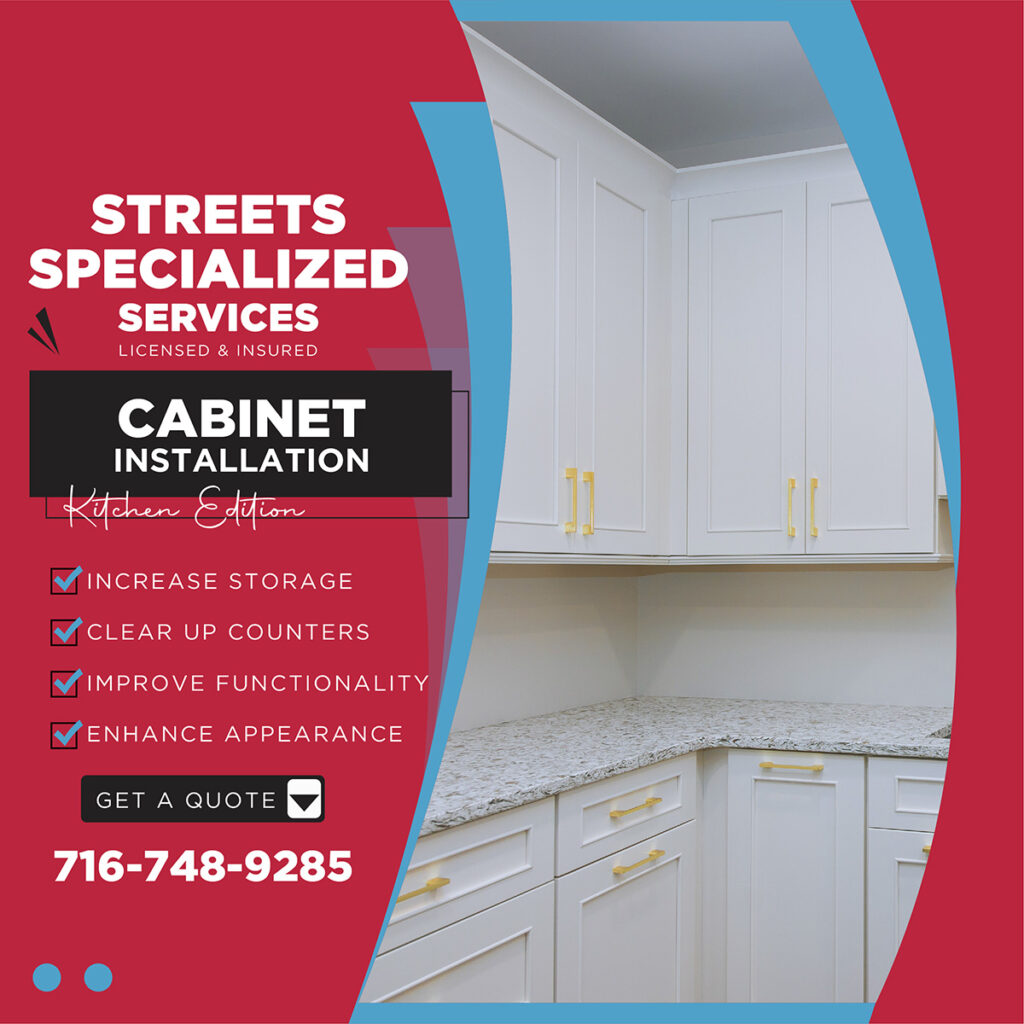 April Showers Bring Spring Remodeling Fever: Kitchen Edition
April showers might bring May flowers but when you're cooped up indoors yet again, it can also bring spring remodeling fever. A perfect place to start? Your kitchen!
If you like to cook (or even if you don't), your countertops provide valuable space for food prep and plating. When that space is ladened with unused appliances, extra dishware, pots and pans, or other kitchen tools, cooking can become a stressful experience.
Increase storage, clear up counter space, improve your kitchen's functionality, and enhance its appearance with brand new kitchen cabinets.
Whether you're replacing existing cabinetry that show excessive wear and tear or installing brand new uppers or lowers, turn to Streets Specialized Services. We offer professional kitchen cabinet installation to make it your dream kitchen.
Contact us for your free service quote.