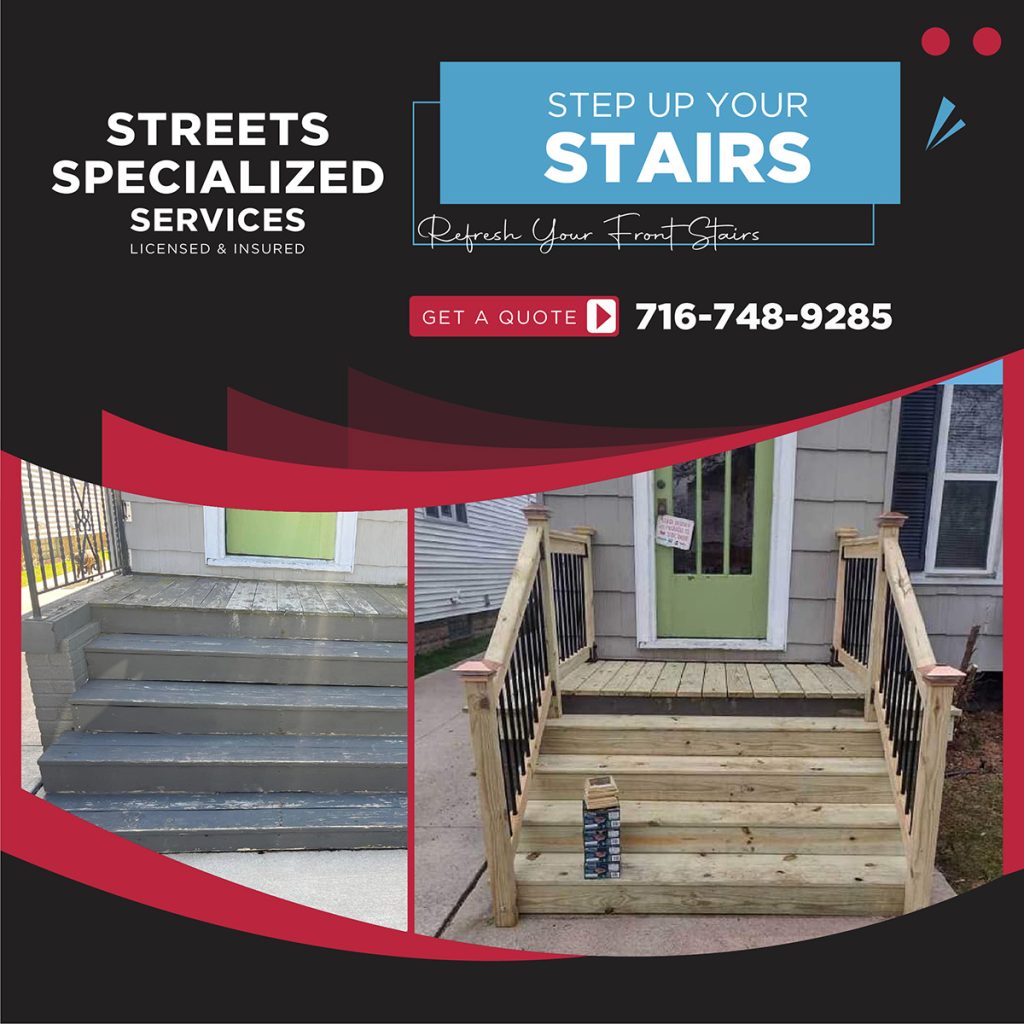 Step Up Your Front Stairs
Your front stairs serve an important purpose: providing easy access to an elevated front door.
Oftentimes, the front steps are one of the first things a neighbor or visitor sees when approaching your home or business. Unsafe stairs that are worn through, cracked, crumbling, rotting, or sloping are both a safety hazard and a deterrent should you put your house up for sale.
Give your home a quick refresh this spring with brand new wood steps that are beautiful to look at and structurally sound!
If your front steps are old, outdated, or a safety concern, contact Streets Specialized Services today. Call 716-748-9285 or request your free service quote.