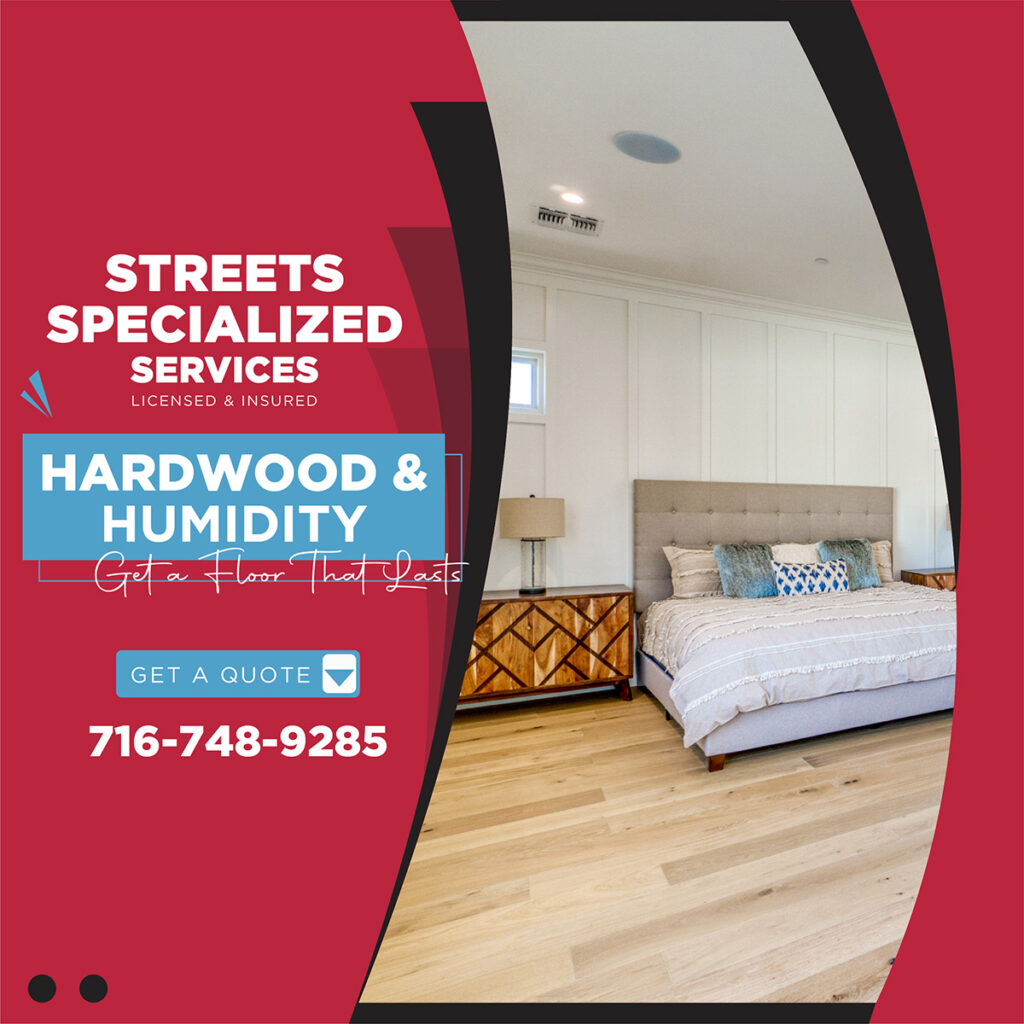 Hardwood Floors and Humidity
When it comes to installing hardwood flooring, it's all about humidity.
Hardwood pulls moisture from the air so during the installation process, it's important to manage the humidity in your home to create the ideal conditions and acclimate your boards. (This can be done using a humidifier or dehumidifier, and your HVAC system.)
You want the air dry to reduce your risk of moisture getting under the boards and developing mold or mildew but not too dry. Boards that are too dry will shrink, so when humidity levels rise in the spring and summer, the boards swell and change shape. On the other hand, boards that absorb too much moisture will swell, so when humidity levels drop, they shrink and you're left with gaps.
Hardwood flooring may seem like an easy DIY install but when you want a beautiful floor that lasts, go with a professional floor installer like Streets Specialized Services!
We have the knowledge and experience to properly install your hardwood floors. Call 716-748-9285 or request your free service quote!