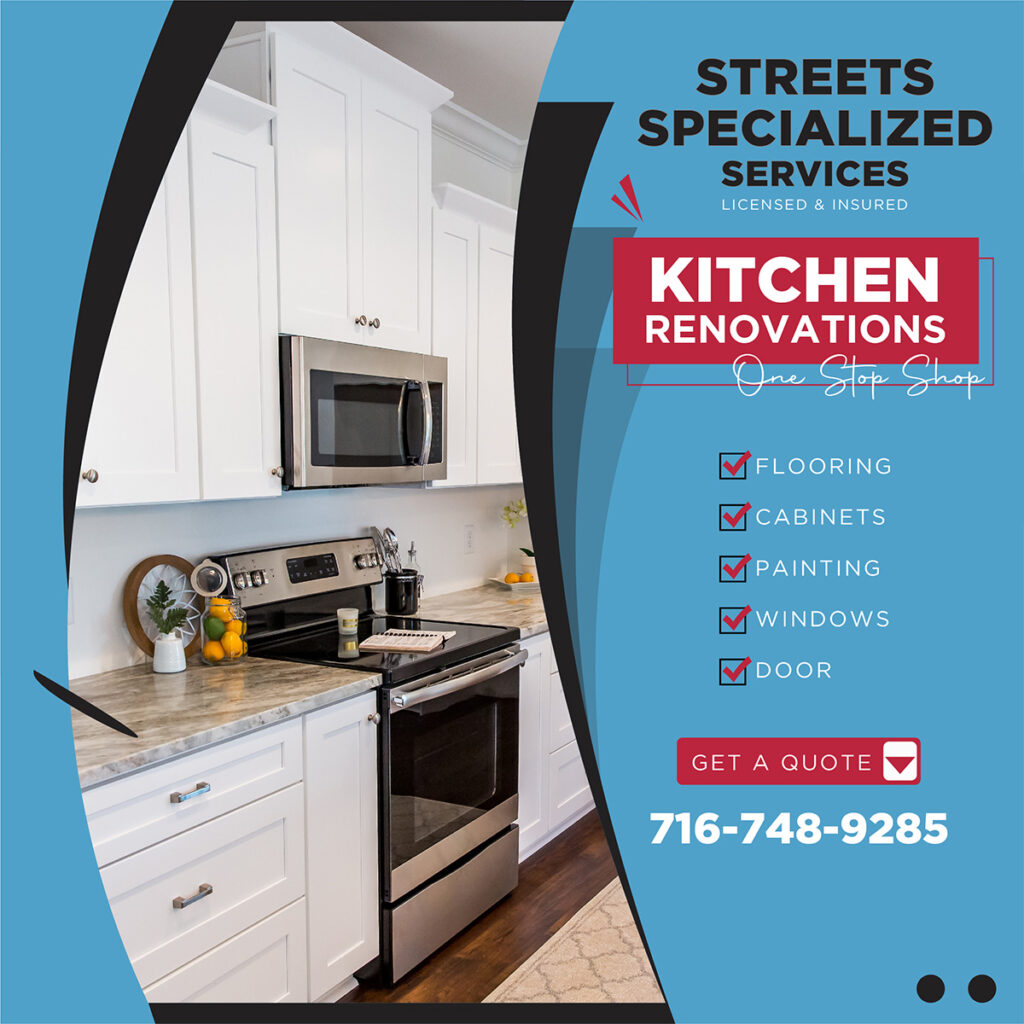 Create Your Dream Kitchen
'Tis the season! This holiday, give yourself a gift and create your DREAM KITCHEN with Streets Specialized Services.
We'll be your one stop shop for kitchen renovations:
Flooring
Cabinets
Interior Painting
Windows
Doors
We do it all! Get your free quote by calling 716-748-9285 or filling out our form.