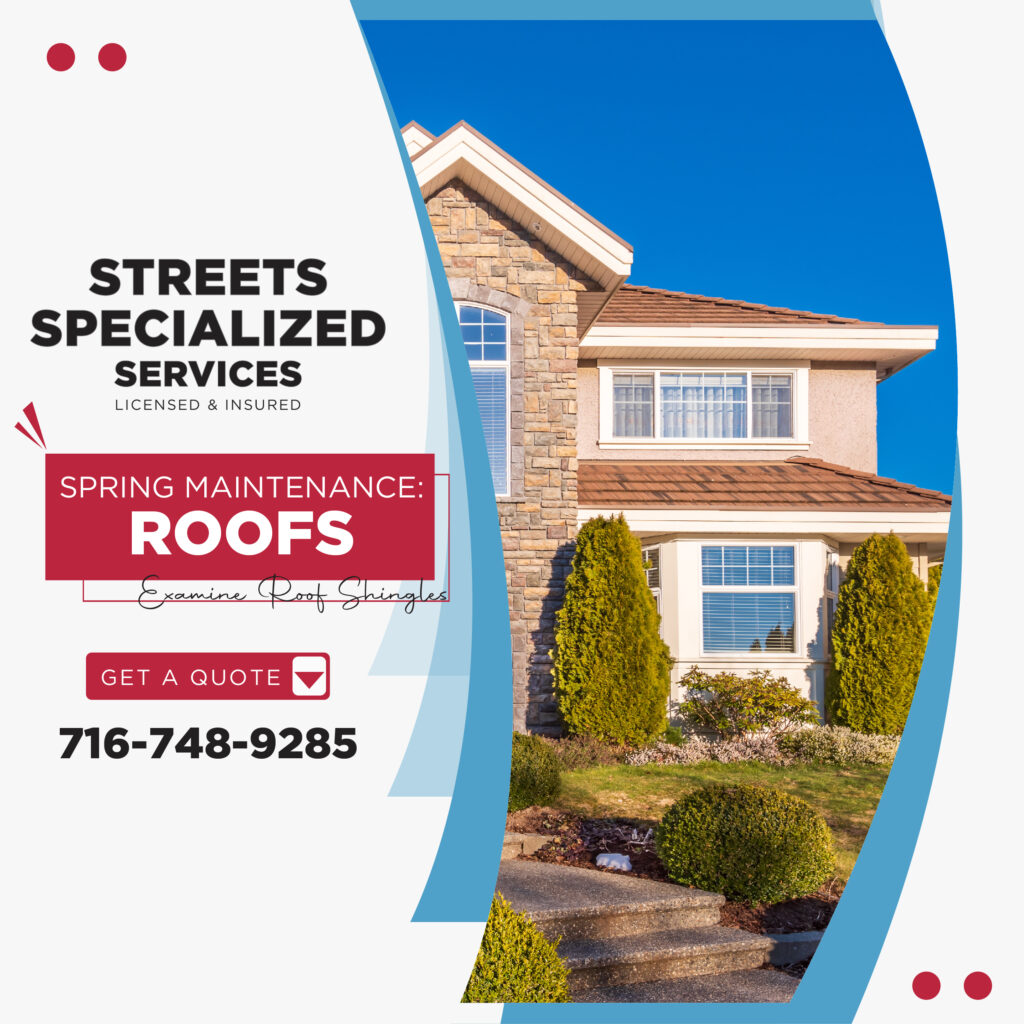 Spring Home Maintenance Tips: Examine Roof Shingles
The wind this winter was no joke and as the result, many homeowners have found themselves with missing or damaged shingles. Are you one of those homeowners?
Late March is the perfect time to have your roof inspected by a professional like Streets Specialized Services. We'll look for signs of missing or damaged shingles, damaged flashing around vents, chimneys, and skylights, and check the overall condition of your roof. Remember, your roof is one of your greatest investments as a homeowner. Routine inspection and repair is essential for preventing costly repairs down the road.
Learn more about our roofing services or contact us for your free service quote.