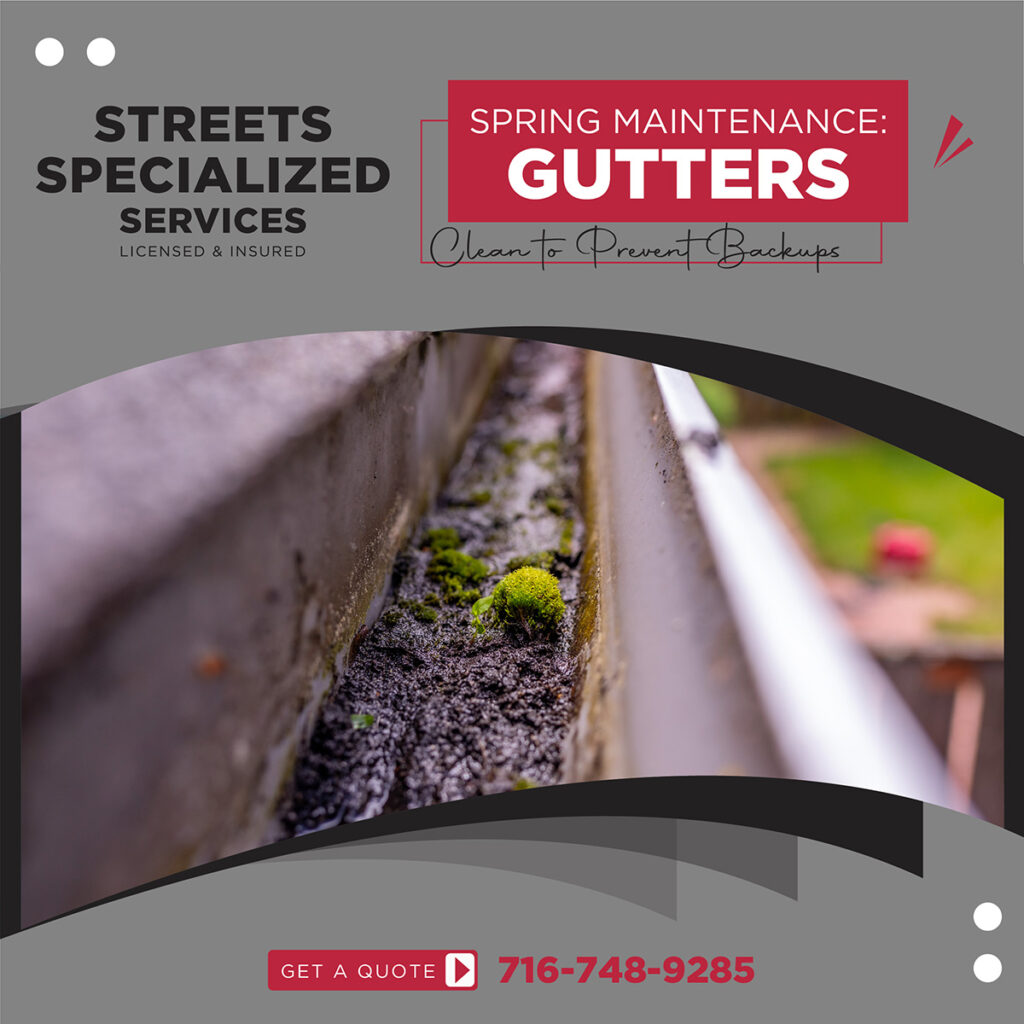 Spring Home Maintenance Tips: Clean Your Gutters
Even if you had your gutters cleaned in the fall (or maybe your didn't), there's a chance that leaves and other debris have collected in your gutter system during the long winter months.
When your gutter system gets clogged, it can no longer redirect water away from home. Once those heavy spring rains begin to fall, you run the risk of water backing up and overflowing, which can lead to leaks and water damage.
Streets Specialized Services offers professional gutter cleaning and maintenance to ensure your system is functioning properly.
Learn more about our gutter cleaning services or contact us for your free service quote.