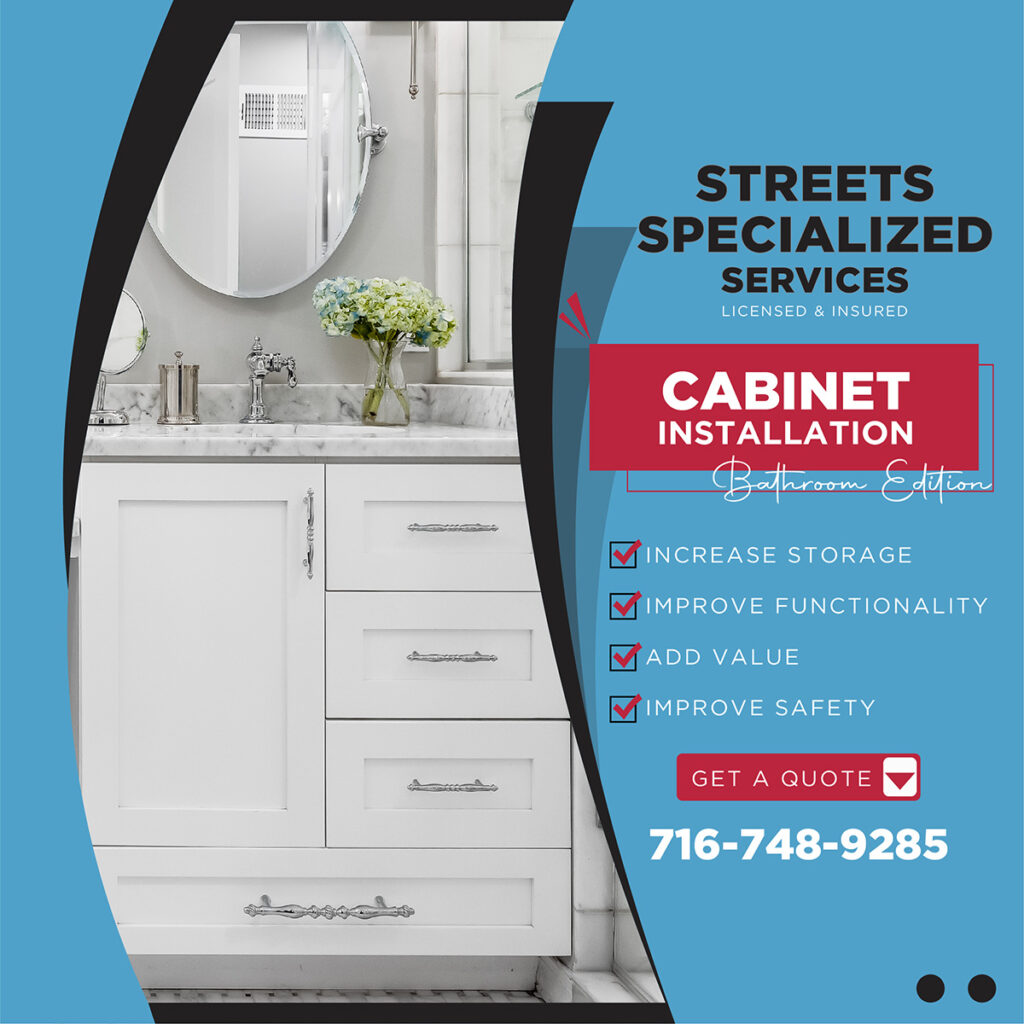 April Showers Bring Spring Remodeling Fever: Bathroom Edition
Regardless if it's a half bath or full bath, odds are you step into the bathroom on a daily basis…which means you're stuck looking at those same old bathroom cabinets. Or maybe you have none and you're forced to wash your hands and get ready at a sink surrounded by towels and toothbrushes and toothpaste (oh my!).
At Streets Specialized Serves we offer bathroom cabinet installation to transform your space no matter its size, and:
Increase storage
Improve functionality
Add value
Improve safety
No more tiptoeing around stacks of toilet paper or extra shampoo bottles. No more knocking items in the sink as you attempt to shave. No more clutter!
Contact us for your free service quote.