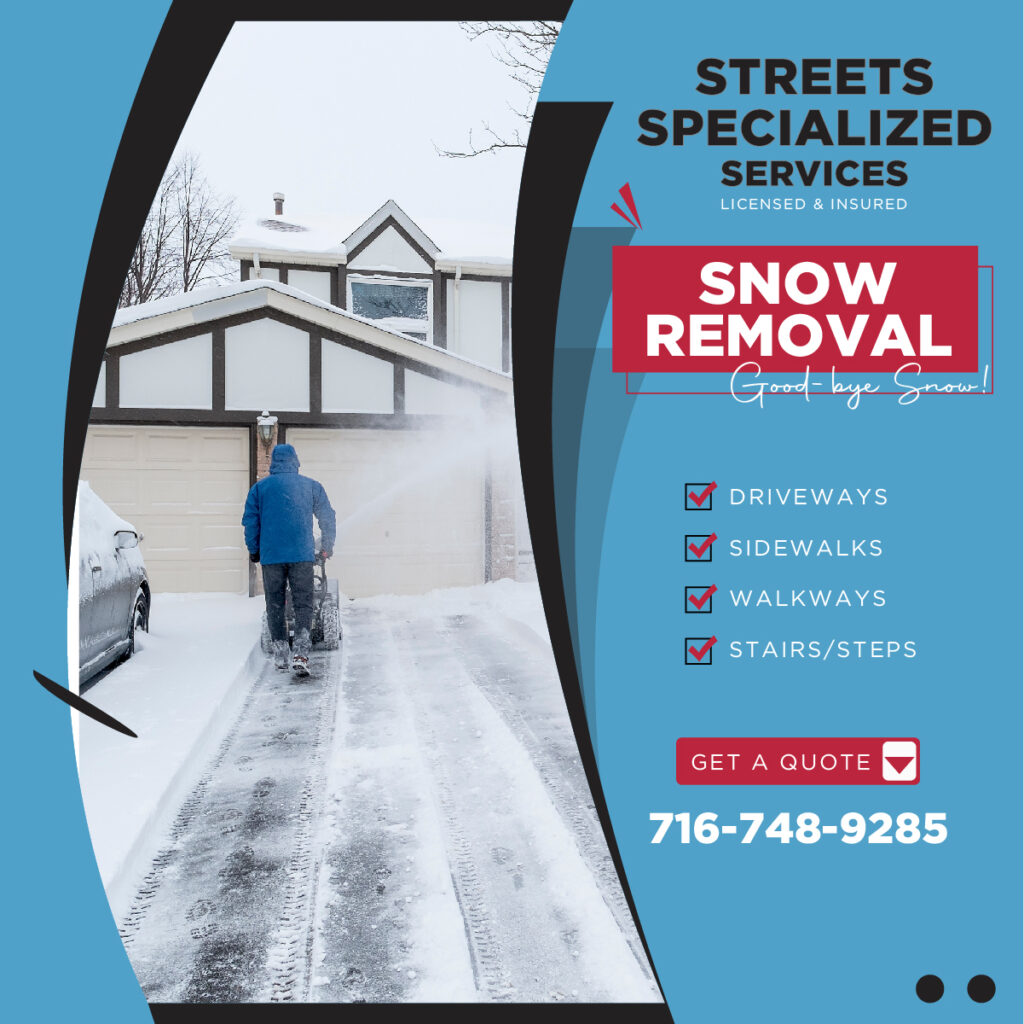 Snow Removal
With high winds and wet, heavy snow expected this weekend, you'll need to tackle that seasonal task of snow removal…or do you?
Whether you don't have the time, you don't have the ability, or you don't have the interest in clearing your property, let the professionals at Streets Specialized Services provide extraordinary snow removal service. We'll clear:
Driveways
Sidewalks
Stairs/steps
Walkways
Roofs
Don't risk slipping, falling, or injuring yourself. Call us today at 716-748-9285 or schedule your snow removal service!