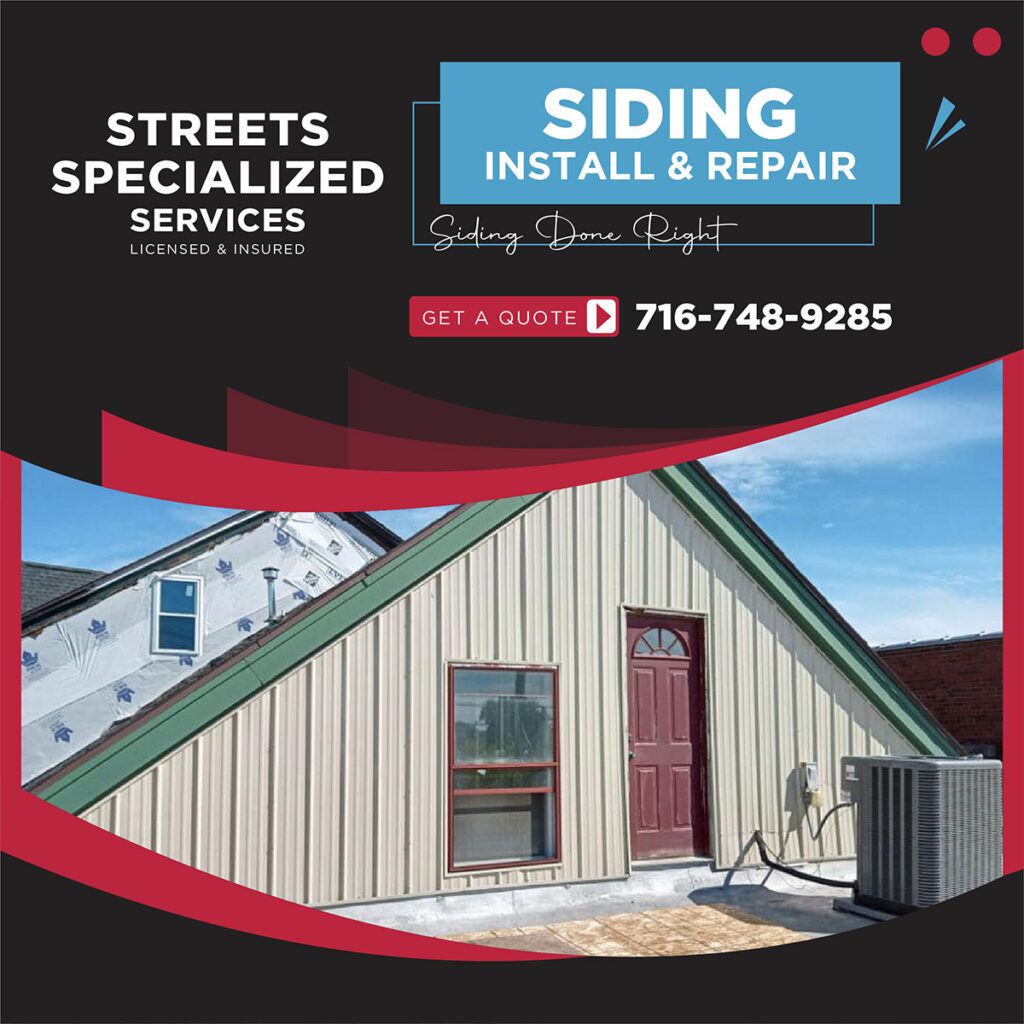 Siding Done Right
Boost your home's curb appeal and protect your house this winter with fresh new vinyl siding.
Properly installed siding can help insulate your home to lock in heat and keep moisture out. A must-have during Buffalo's notoriously snowy winters!
If your siding shows signs of cracks, crumbling, rot, or gaps, don't wait–call Streets Specialized Services today at 716-748-9285 for your free quote.