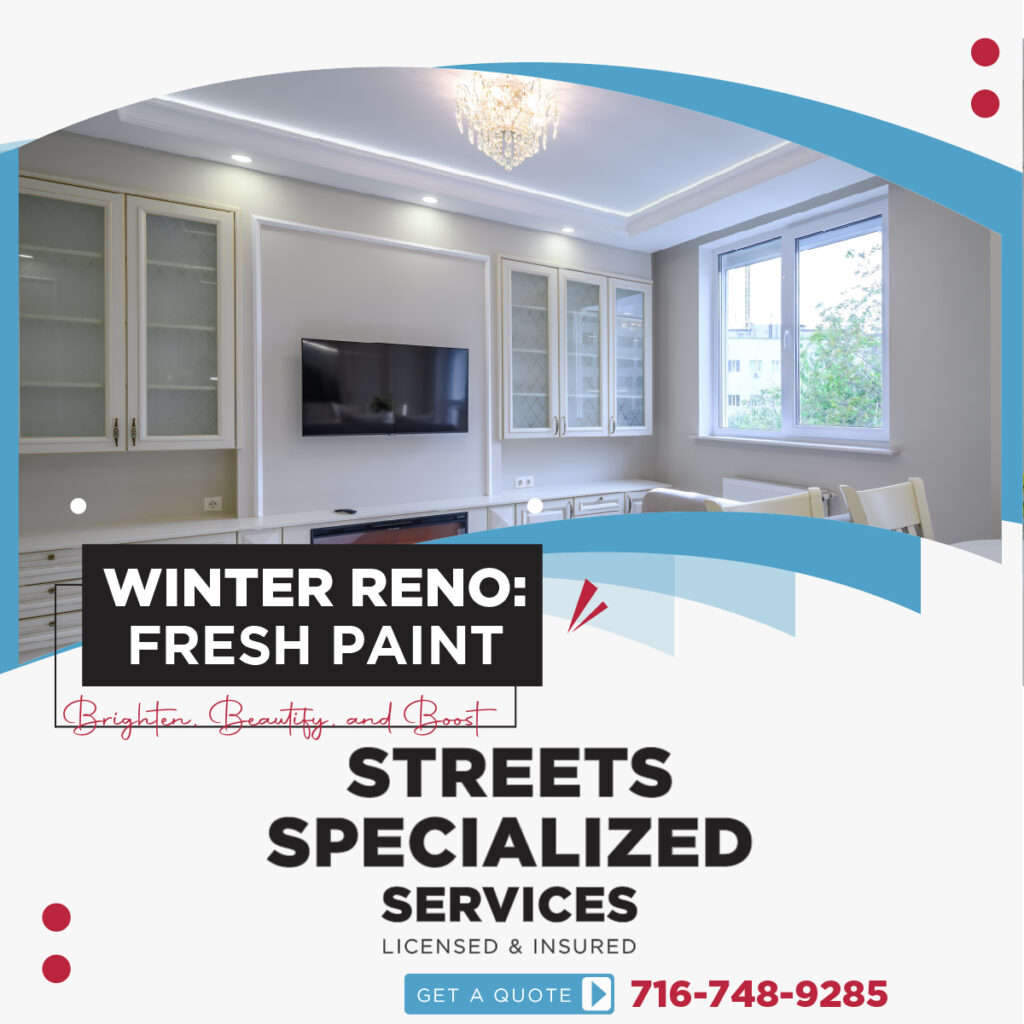 Winter Reno Idea #2: Fresh Coat of Paint
Regardless if you're prepping to put your home on the market or you intend to make it your "forever home," winter is a great time for a fresh coat of paint.
Brighten a room by choosing a lighter colored paint.
Bounce natural light deeper into your home with lighter colored paints.
Create the illusion of a bigger room with smart color choices: neutral or lighter colored trim/molding make walls appear farther away while a lighter colored ceiling makes it look higher.
Add drama by painting one wall a bold, rich color.
Boost your home's appearance and increase its value.
Contact Streets Specialized Services today for professional interior painting services at 716-748-9285 or request your free service quote!