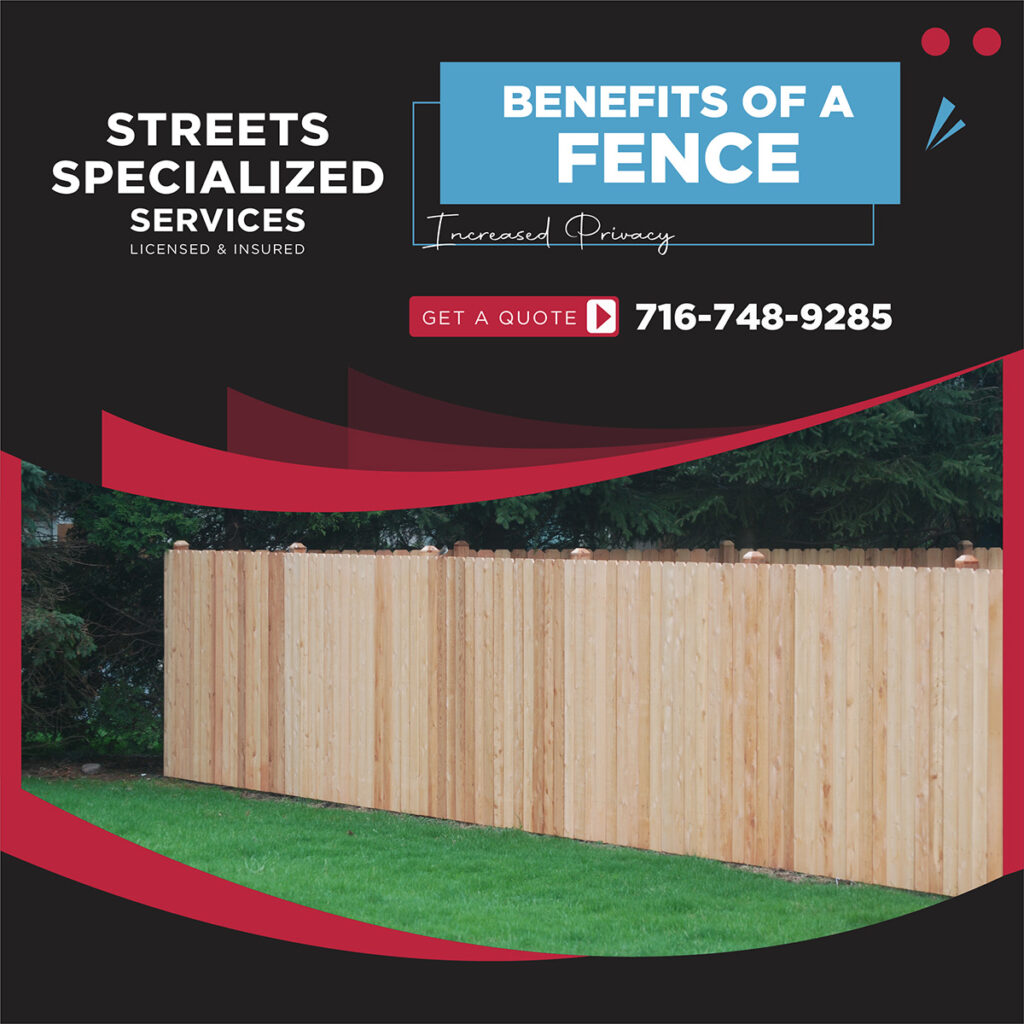 Benefits of a Wood Fence: Increased Privacy
Spring will be here before you know it and once temperatures warm up, you'll want to spend more time outside soaking up that sunshine!
Don't let the fear of chatty neighbors disturbing you keep you from relaxing in your favorite outdoor spaces.
Get increased privacy by installing a beautiful wood fence along your property line. Not only will it delineate yours and your neighbors' properties, but it creates a secluded area to hang out with friends and family, and shields you from onlookers.
Learn more about fence installation and repair or contact us for your free service quote.