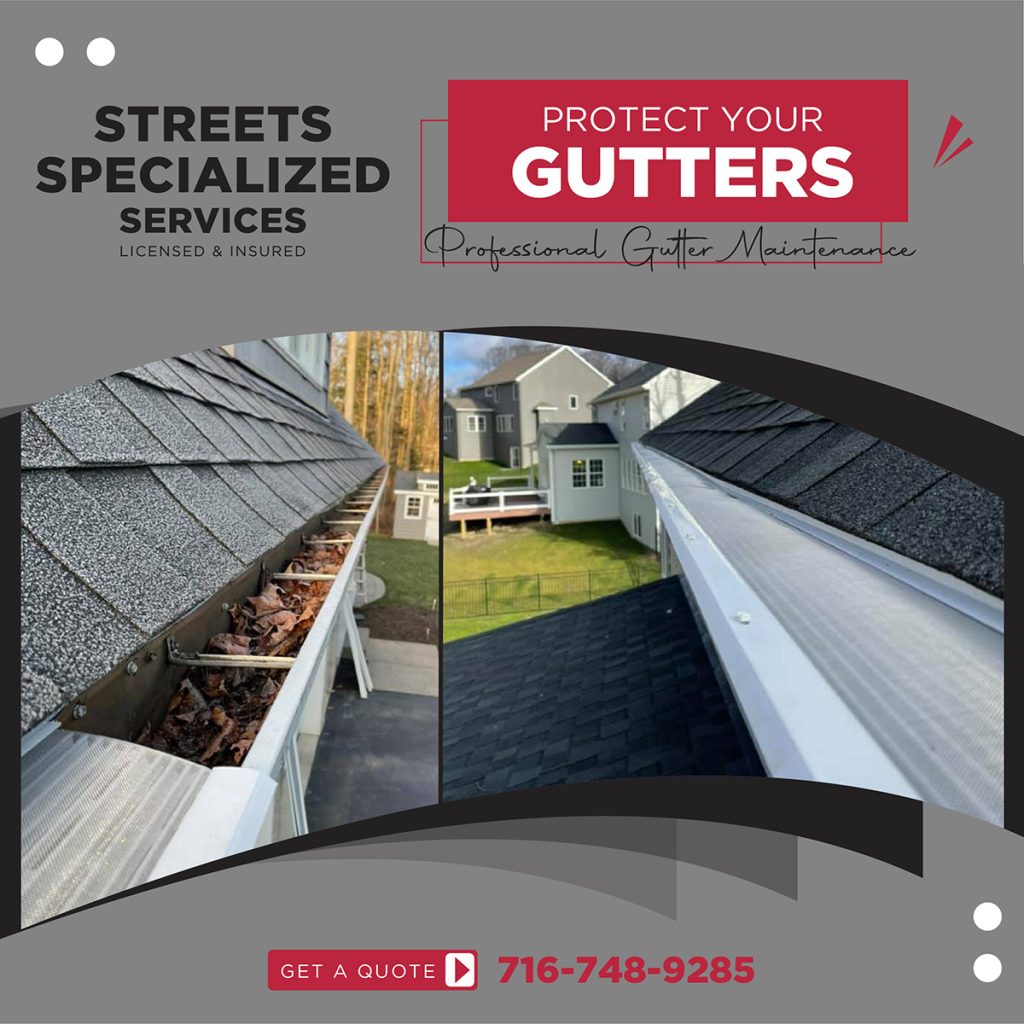 Protect Your Gutters With A Gutter Guard
Do you remember the last time you cleaned your gutters?
When your gutters aren't easily visible from an upstairs window, you have no way of knowing if leaves, sticks, and other debris are creating a clog that will eventually cause a backup of water to leak into your home.
Spring gutter cleaning is just as important as fall gutter cleaning because spring brings heavy rains. Don't let a leak add another item to your spring to-do list.
Contact Streets Specialized Services today for professional gutter cleaning and gutter guard installation. A gutter guard will keep debris out and let water properly flow through your gutter system and away from your home. It also lowers your risk of clogs, and reduces the need for gutter cleanings!
Call 716-748-9285 or request your free service quote.