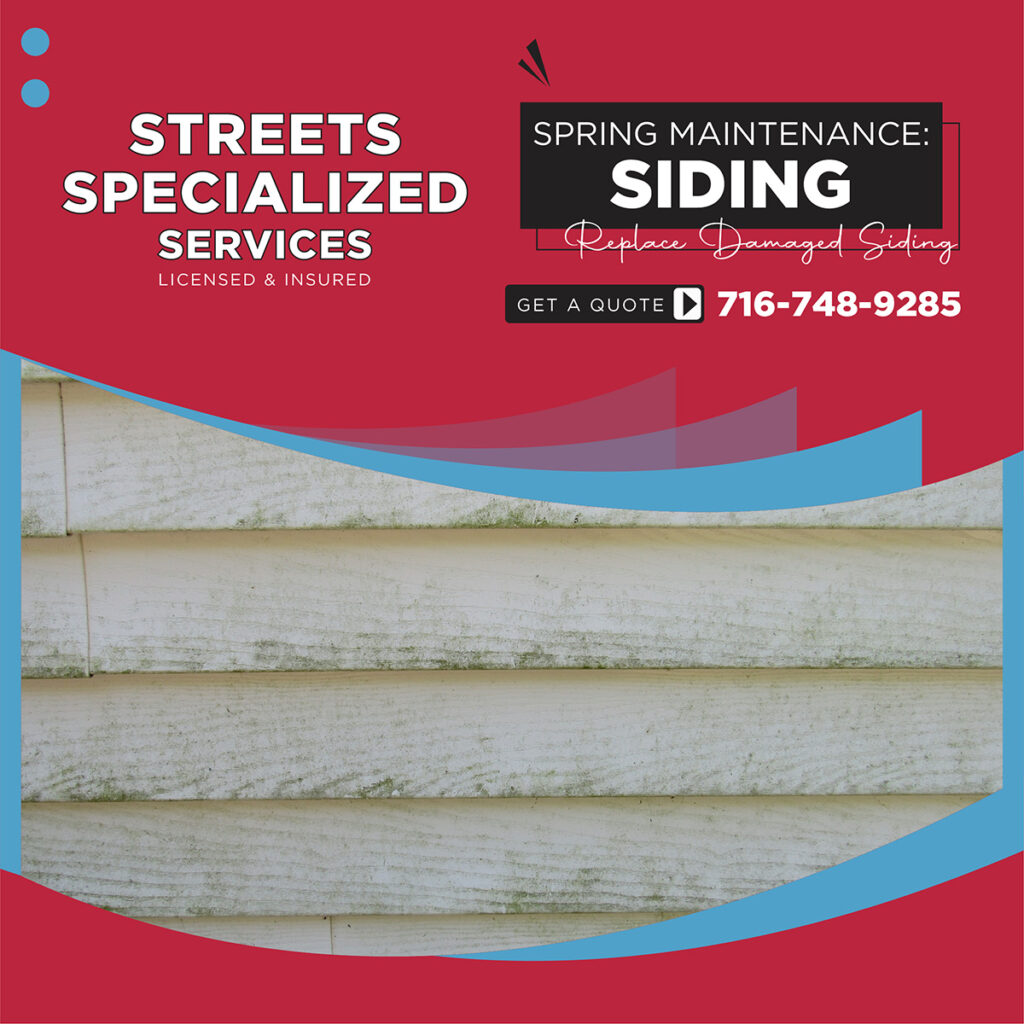 Spring Home Maintenance Tips: Replace Damaged Siding
Just like sunscreen protects your skin during the summer, siding protects your home all year long.
Vinyl siding has a long lifespan but over time it can begin to show wear-and-tear. Now that spring is here, take the time to get outdoors and inspect your siding for signs of damage.
Damaged siding may appear wavy, warped, or uneven. It may have begun to buckle or shift, exposing gaps. You may see discoloration or streaking from water stains, or indications of rot or mold. Even one of these signs could signify a larger problem so it's important to contact a professional to inspect, repair, and replace your siding…like Streets Specialized Services!
Don't let another season go by without taking care of your home's exterior. Learn more about our siding services or contact us for your free service quote.