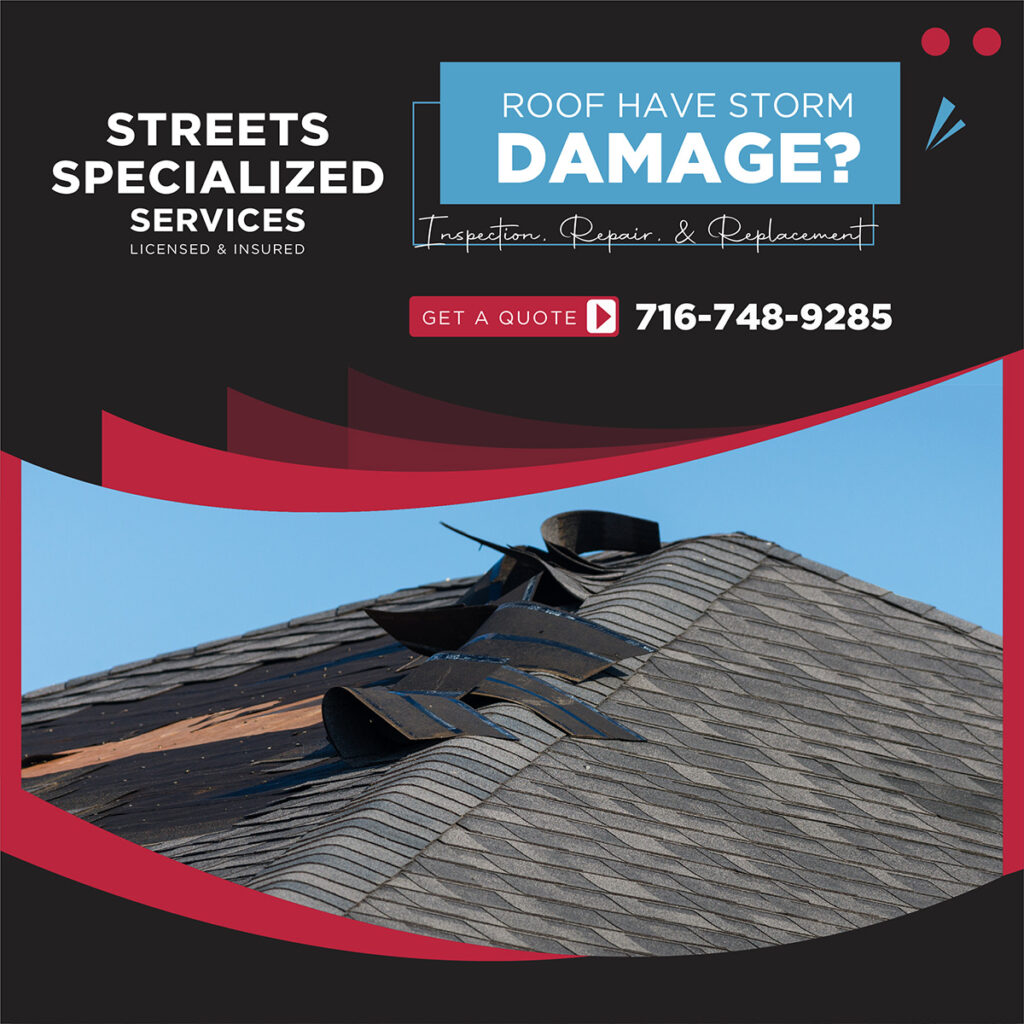 Winter Storm Damage? Get Professional Roof Repair!
It's been a long winter full of heavy snow, raging winds, and lingering ice. If your roof has suffered from the extreme weather and is now showing signs of storm damage such as:
Missing, loose, curling, or torn shingles
Buckling or sagging sections of your roof
Damaged soffit or fascia
Indoor leaks or wet spots
Missing chimney flashing
Ice dams
then it's time to call Streets Specialized Services.
We offer professional roof inspection, repair, and installation to ensure your roof is properly protecting your home. Don't let little issues now become costly repairs later.
Learn more about our roofing services or contact us for your free service quote.