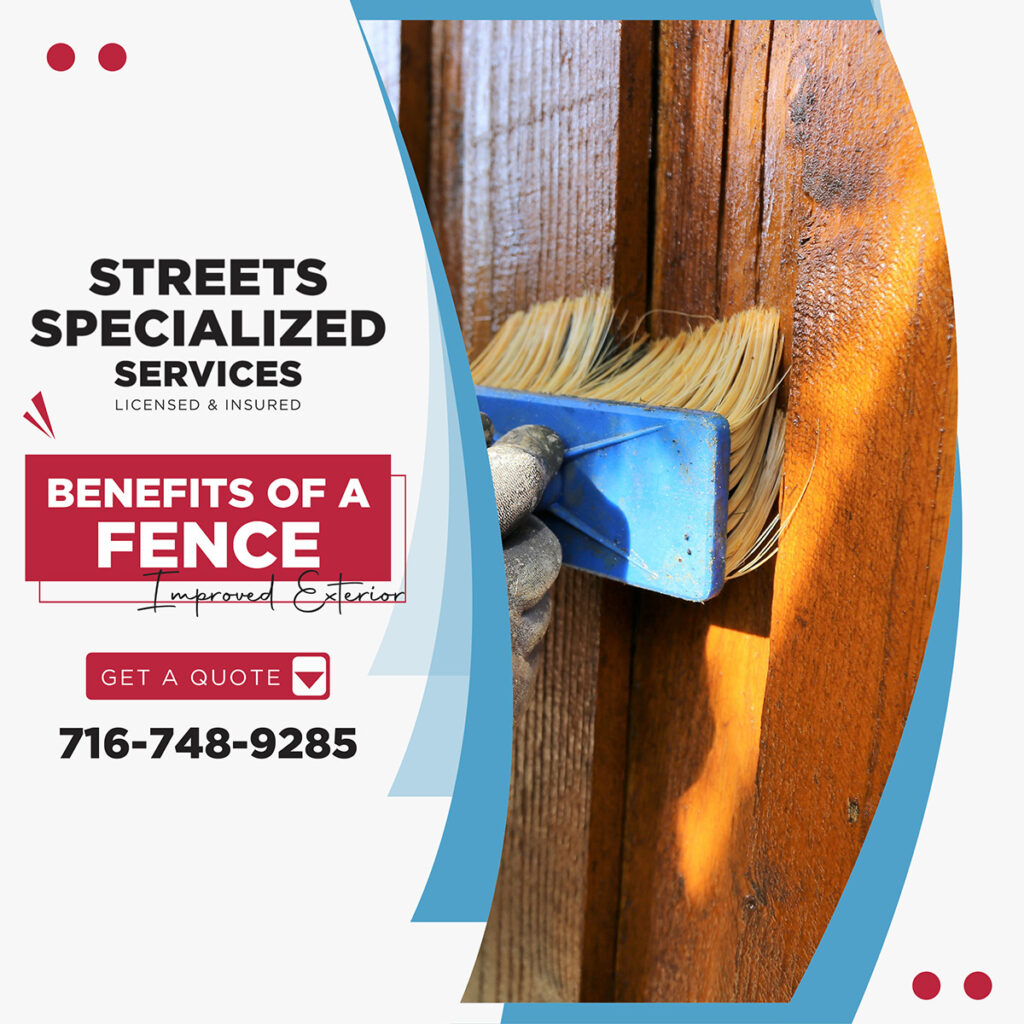 Benefits of a Wood Fence: Improved Exterior
Don't let a lackluster exterior limit the time you spend in your front or back yard.
Installing a landscape/home feature like a wood fence adds style and functionality to your outdoor spaces. A wood fence creates a perimeter around your yard, increasing both security and privacy, and requires little to no maintenance.
Plus, you can have your wood fence painted to achieve the idealistic "white picket fence" persona or stained to compliment your home's siding color. Painting or staining your wood fence also provides a protective barrier to reduce the risk of sun or moisture damage, rot, or splitting.
Learn more about fence installation and repair or contact us for your free service quote.