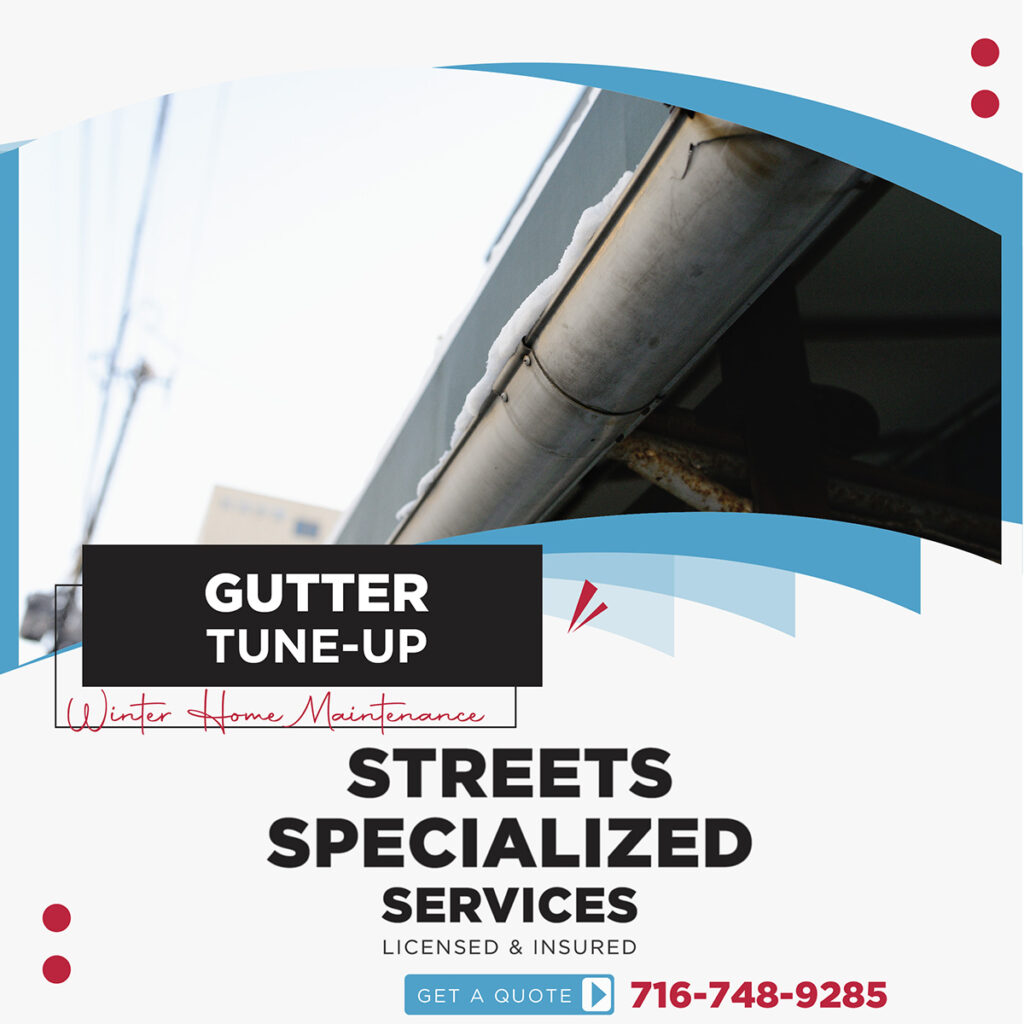 Winter Home Maintenance: Gutter Tune-Up
You may think your gutters only need to be checked in the spring and fall, but you should routinely check your gutter system throughout the winter to ensure it is functioning properly and free of damage.
Your gutter serves the important purpose of redirecting water away from your home. If water isn't properly redirected, you run the risk of it pooling which can lead to leaks in your roof, attic/basement, walls, or even the foundation.
At Streets Specialized Services we offer professional gutter tune-ups where we:
Repatch all gutters for proper drainage
Reseal all joints
Reattach loose gutters and downspouts
We also offer professional gutter installation and replacement if your system is old, damaged, or in need of an upgrade!
Contact us today at 716-748-9285 or request your free service quote!