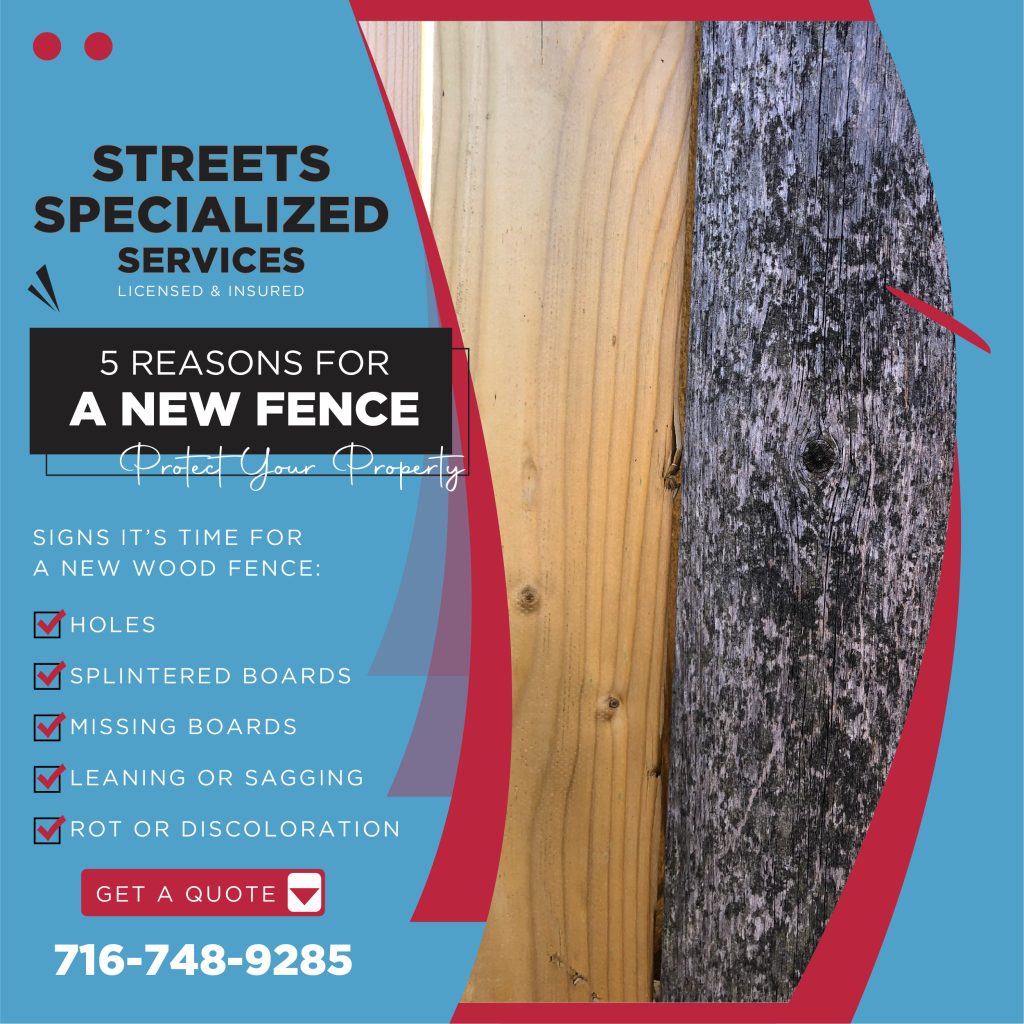 5 Reasons For A New Fence
Don't let the rain fool you: spring is here. This May, celebrate Mother's Day with a gift the whole family can enjoy–a new wood fence!
A wood fence offers several benefits from keeping pets and young children caroled in a safe environment to providing increased security and privacy for your home. But when you have an existing fence, how can you tell when it's time to replace it?
5 reasons for a new wood fence:
Holes
Splintered boards
Missing boards
Sections are leaning or sagging
Rot or discoloration
If your fence is no long up to the task of protecting your property, turn to Streets Specialized Services for professional wood fence installation and replacement. Call 716-748-9285 or request your free service quote.