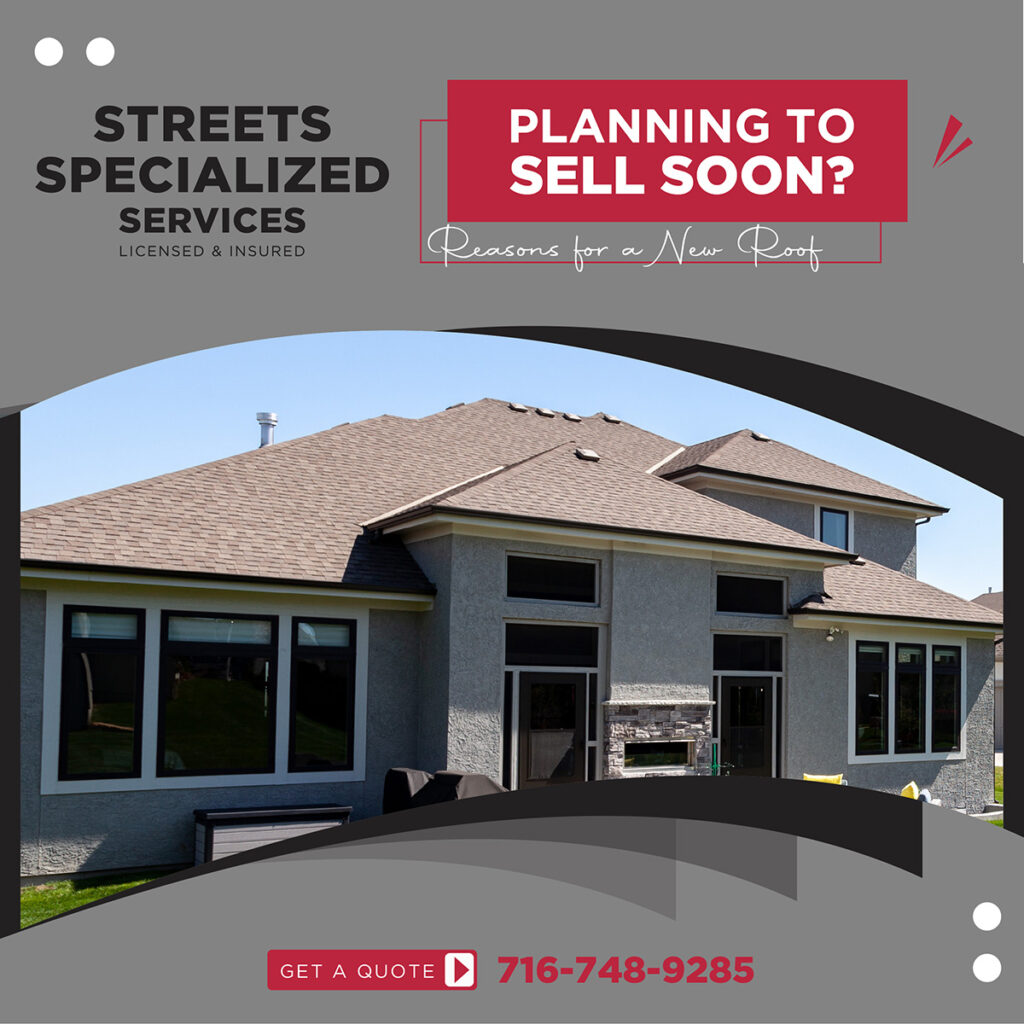 Reasons for a New Roof: You Plan To Sell Your House
Finding the "right home" is easier said than done. As your family grows, you may need to upgrade to a larger house. As you grow older and your needs change, you may want to downgrade to a small apartment or a single level house.
Regardless of the reason, if you plan to sell your house in the next few years and your roof is old, investing in a new roof now will help you later when you go to sell it.
A new roof:
Boosts curb appeal.
Entices new homeowners. (When a potential buyer sees an older roof, they see added dollar signs and replacement costs, and may skip over your listing.)
Increases the resale value of your home. (Which you can partially recoup when selling. While you won't see a 100% return, it can decrease the time spent on the market and leaves the possibility of receiving multiple offers, full asking price, or even over asking price if the competition is high.)
Do you plan to sell? Then contact Streets Specialized Services for professional roof tear off and installation. Call 716-748-9285 or request your free service quote!