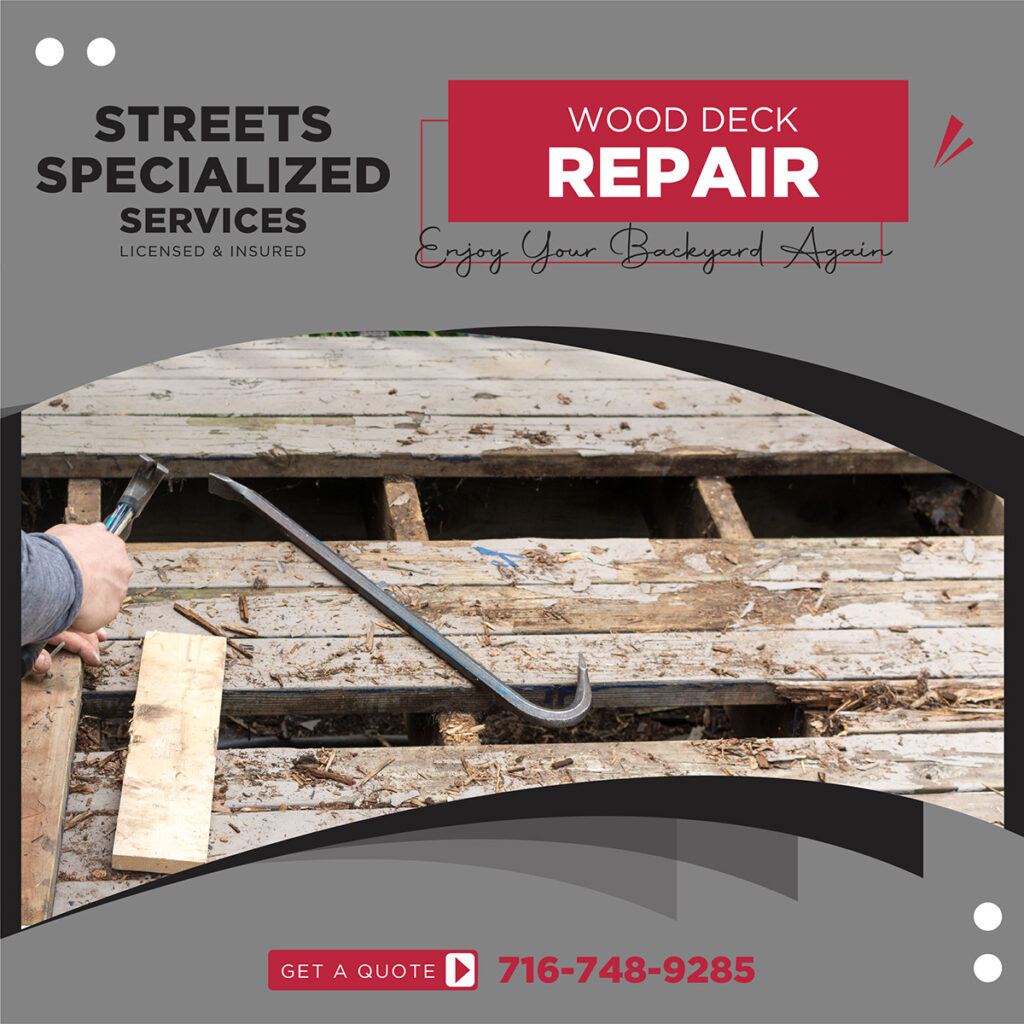 Enjoy Your Backyard Again With Professional Deck Repair
It's almost May and as we transition into long, warm days you'll want to spend more and more time outside. Reading in a lounge chair. Sipping coffee under a patio umbrella. Cooking on the grill.
Your wood deck adds usable living space, increases the value of your home, and improves your yard's aesthetic, making it a key property feature. But how old is the deck? When was the last time it was inspected, repaired, or maintained?
If your deck is missing slats, has damaged slats, stairs, or railings, or runs the risk of breaking if put under too much pressure, turn to Streets Specialized Services for professional deck repair. Call 716-748-9285 or request your free service quote.