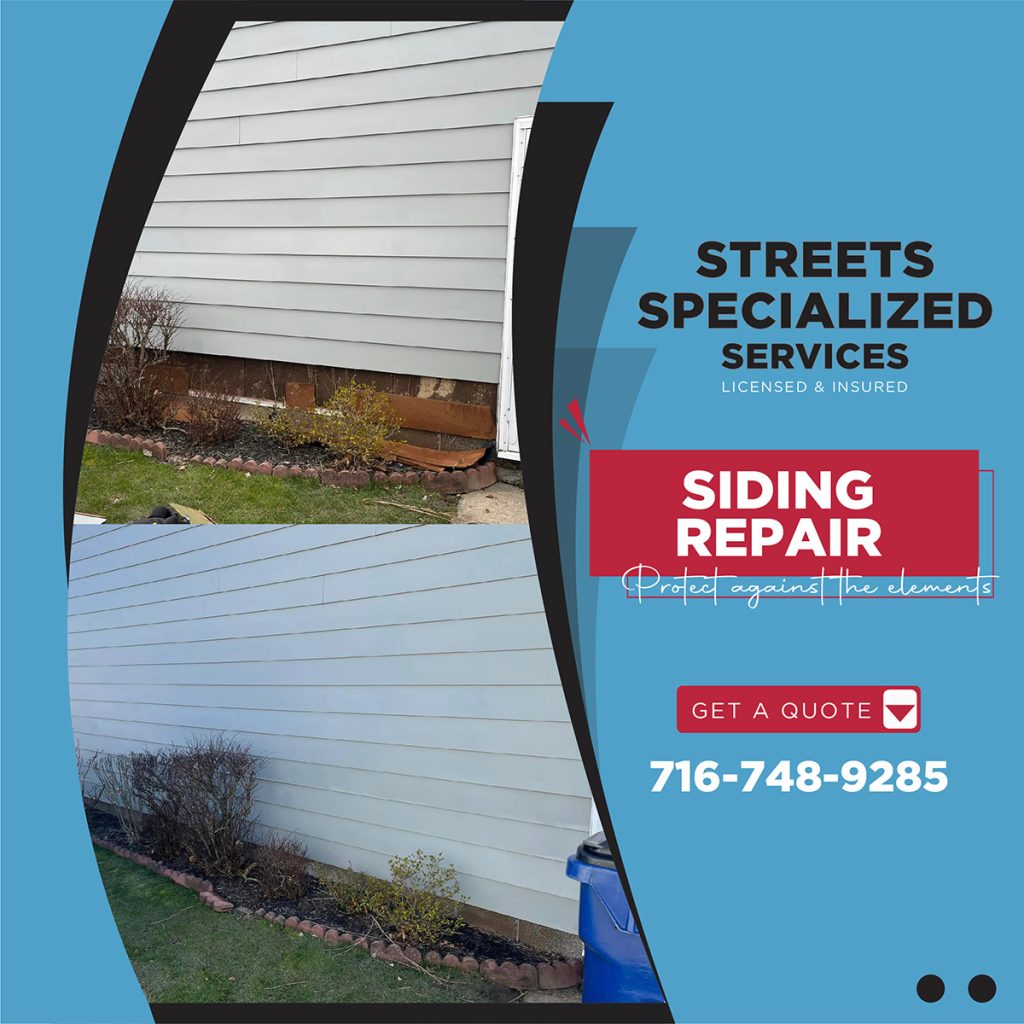 Siding Repair
Sometimes you don't need your home's siding completely torn off and re-installed when just a few panels are damaged or missing.
At Streets Specialized Services we offer professional siding repair to ensure your home is protected against the elements. If you have buckling, shifting, water-stained, cracked, or discolored vinyl siding, let us replace it with your existing siding's perfect color match.
Don't let spring pass by without taking care of your home's exterior. Call 716-748-9285 or request your free service quote!