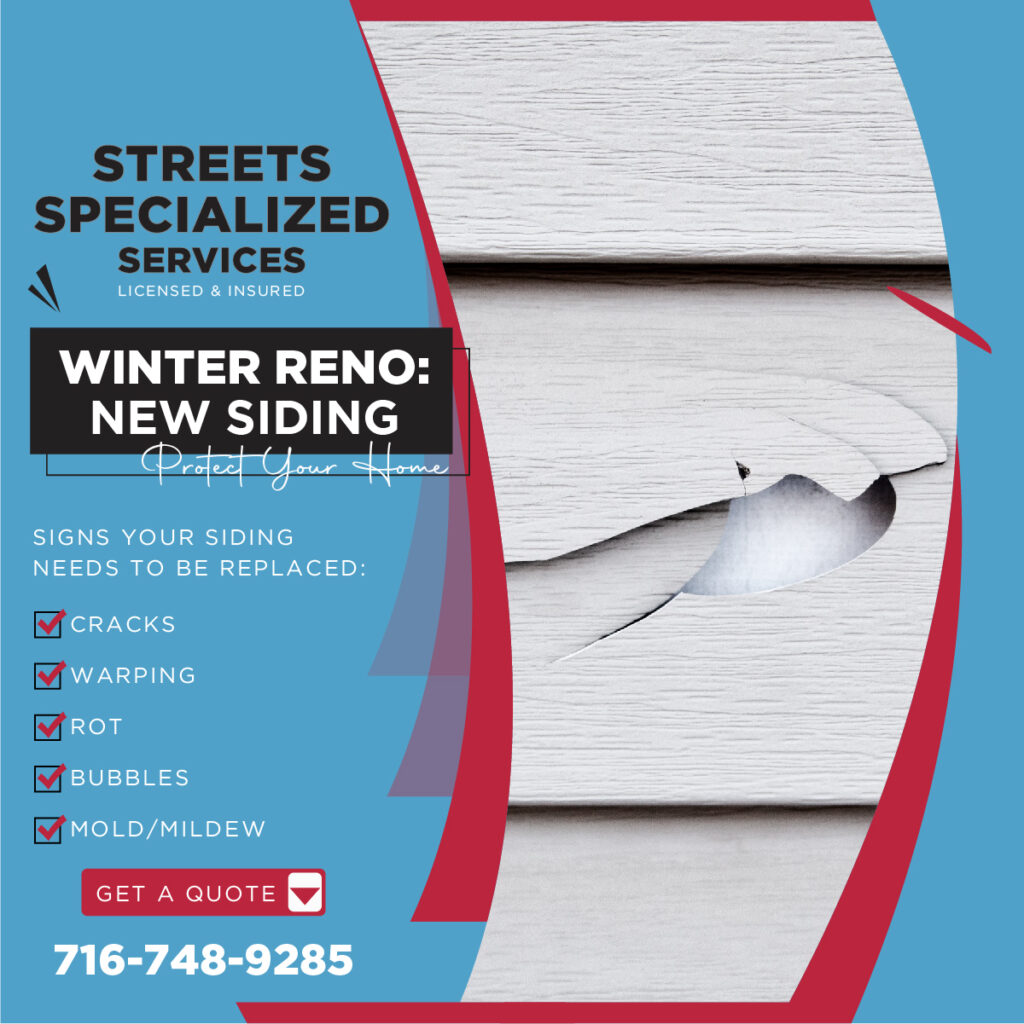 Winter Reno Idea #3: New Vinyl Siding
The same way you put on a layer of sunscreen to protect your skin, you install a layer of siding to protect your home.
When siding begins to crack, warp, rot, bubble, or show signs of mold or mildew growth, it means your siding is no longer doing its job. Depending on the problem and its severity, it could even mean that moisture has gotten behind your siding panels which puts your home at risk for a weakened structure, mold formation, foundation damage, pest infestation, and more.
Ensure your siding holds up to any and all weather. Contact Streets Specialized Services for professional siding repair and installation today! Call 716-748-9285 or request your free service quote!