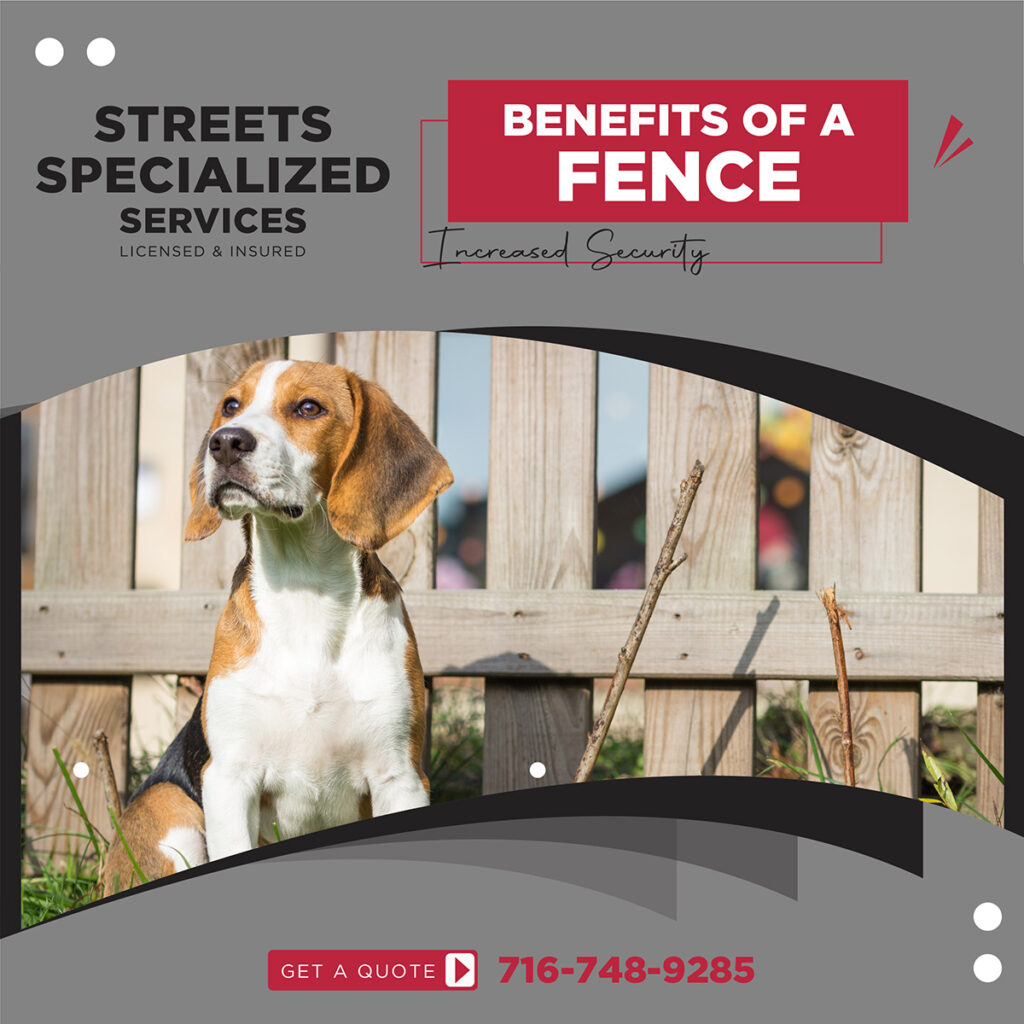 Benefits of a Wood Fence: Increased Security
Having a house with a yard, even a small one, gives you the ability to expand your living spaces to the great outdoors. As we inch towards warmer weather, add value to your home and get increased security with a beautiful wood fence from Streets Specialized Services.
When you have a fence along your property line, you create a walled area where your children or pets can roam freely. No more worrying if they're chasing a ball into the street or if passers-by are stopping to engage them in conversation.
Plus, you can customize your fence to fit your specific needs! Make it 4′ tall with gaps between the boards so you can still see out. Make it 6′ tall and close-board for complete privacy. Have the rough side (posts and brackets) be on the inside to deter burglars.
Learn more about fence installation and repair or contact us for your free service quote.