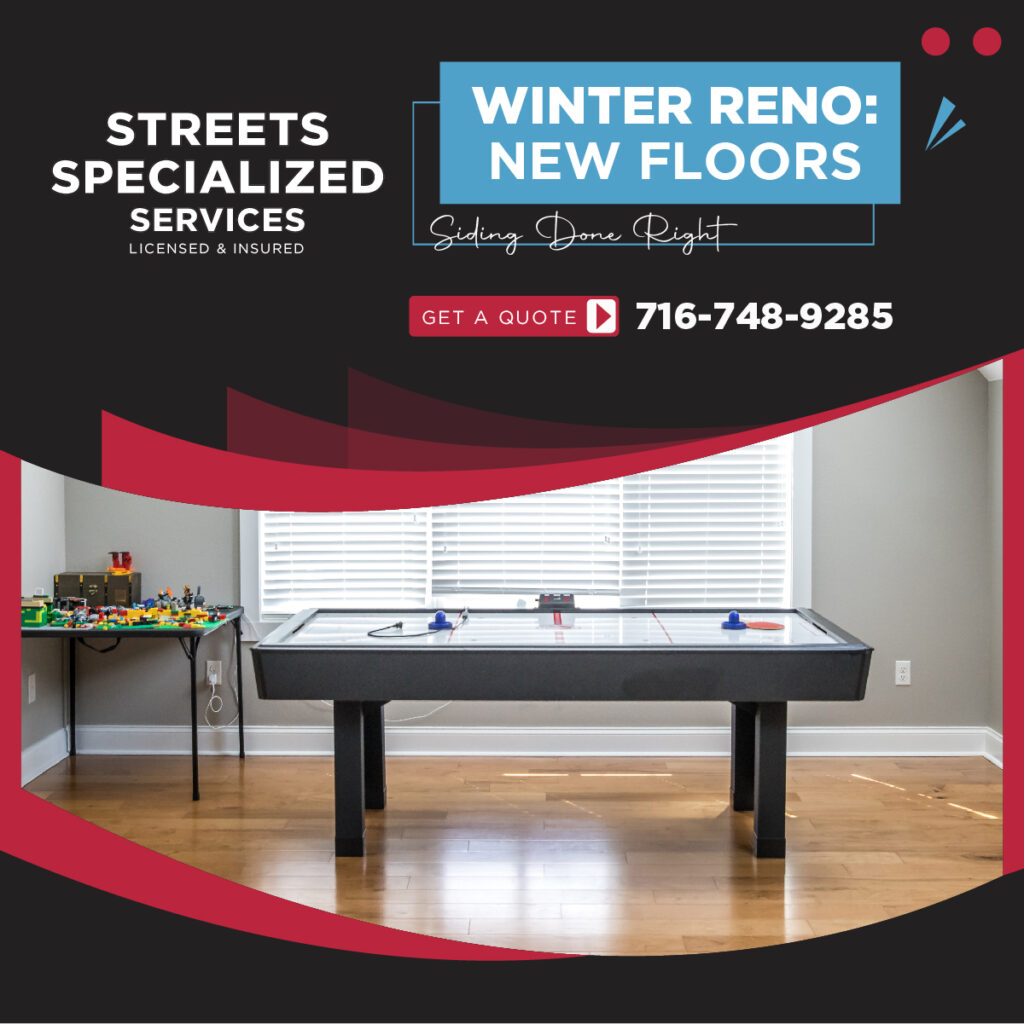 Winter Reno Idea #5: New Hardwood Flooring
Let the gift giving go on and finally transform that spare room into an entertainment space! Or gift yourself a stylish eco-friendly floor and replace threadbare carpet. Or boost the value of your home as you prepare to put it on the market. No matter the motive, new hardwood flooring can dramatically change the appearance of your home's interior.
Save yourself the time and hassle of do-it-yourself installations and contact the professionals at Streets Specialized Services. Trust that your hardwood installation will be properly and efficiently performed.
Call 716-748-9285 or request your free service quote!