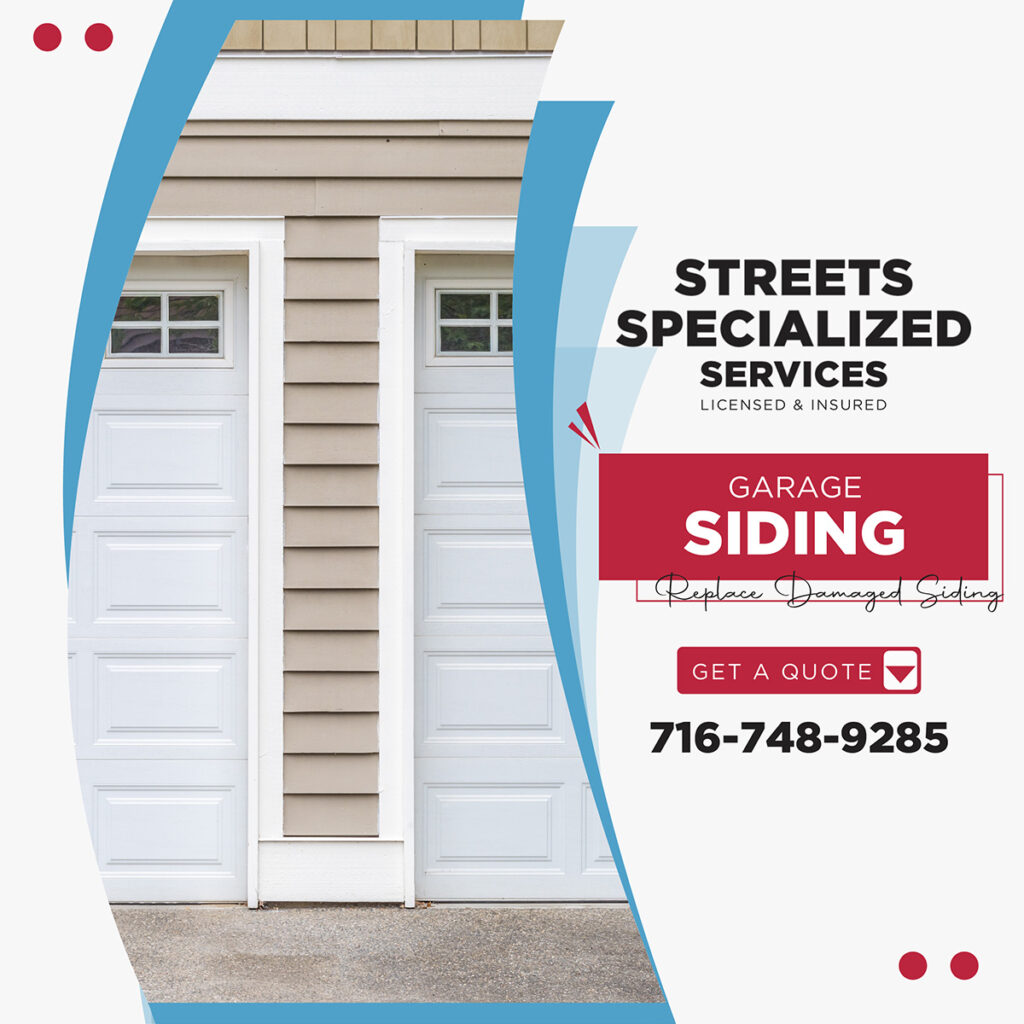 Upgrade Your Garage To Vinyl Siding
Is the siding on your garage old, damaged, warped, or rotting? Upgrade to vinyl siding today to not only boost your garage's curb appeal, but reap the benefits of:
Improved energy efficiency for temperature controlled garages
Added value
Increased durability
A good return on your investment
As a cost-effective siding material, it's a home renovation project you can enjoy for years to come!
At Streets Specialized Services we provide professional siding installation. Call 716-748-9285 or request your free service quote.