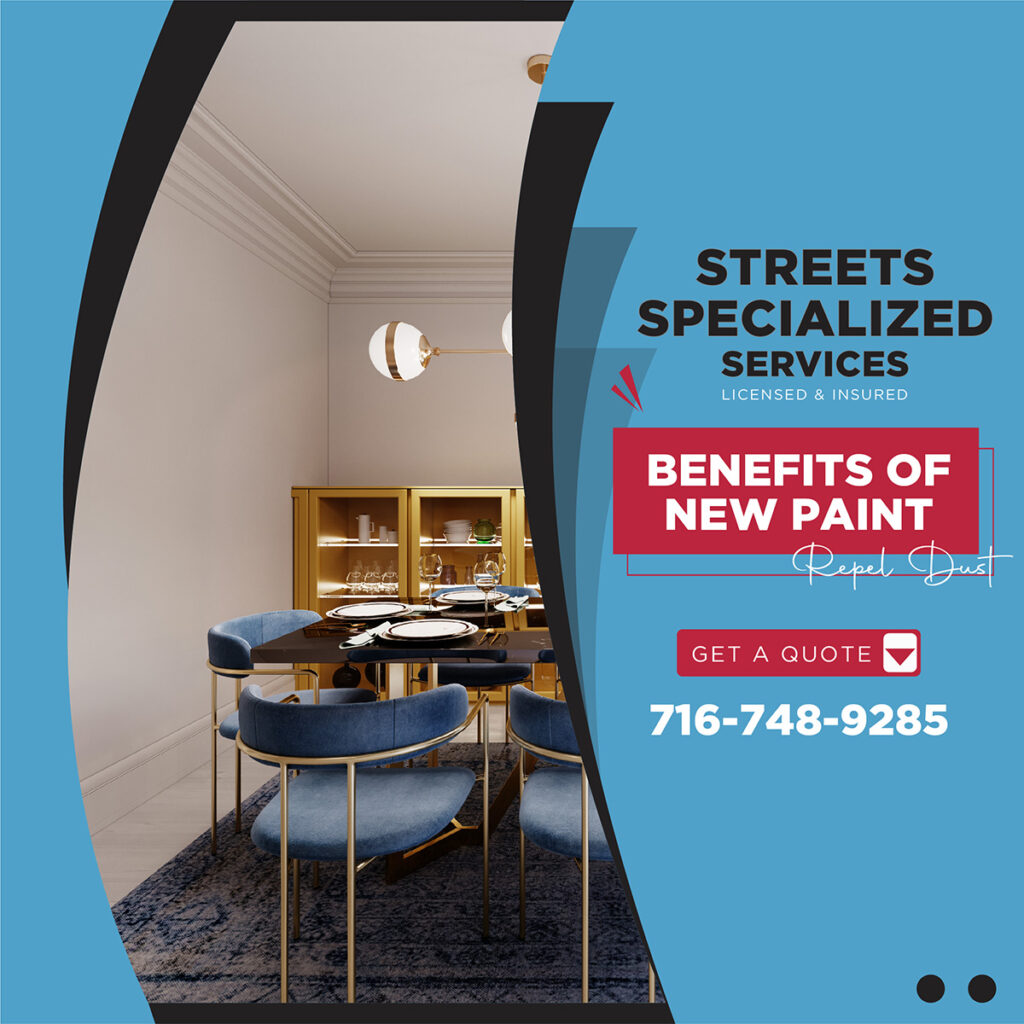 Benefits of a Fresh Coat of Paint: Repel Dust
When you have a busy household, you have plenty of things to maintain. Don't let your walls be one of them. At Streets Specialized Services we provide exceptional interior painting service to revitalize any room in your home!
A fresh coat of paint will not only reinvigorate your favorite spaces visually but strengthen the "protective coating" on your interior walls to prevent moisture absorption and repel dust, dirt, and allergens.
In this wonderful modern age, there are now paints that are also scuff-resistant, stain-resistant, washable, environmentally friendly, or mildew resistant!
From one room to multiple, walls to ceilings to trim, we can help. Call 716-748-9285 or request your free service quote.