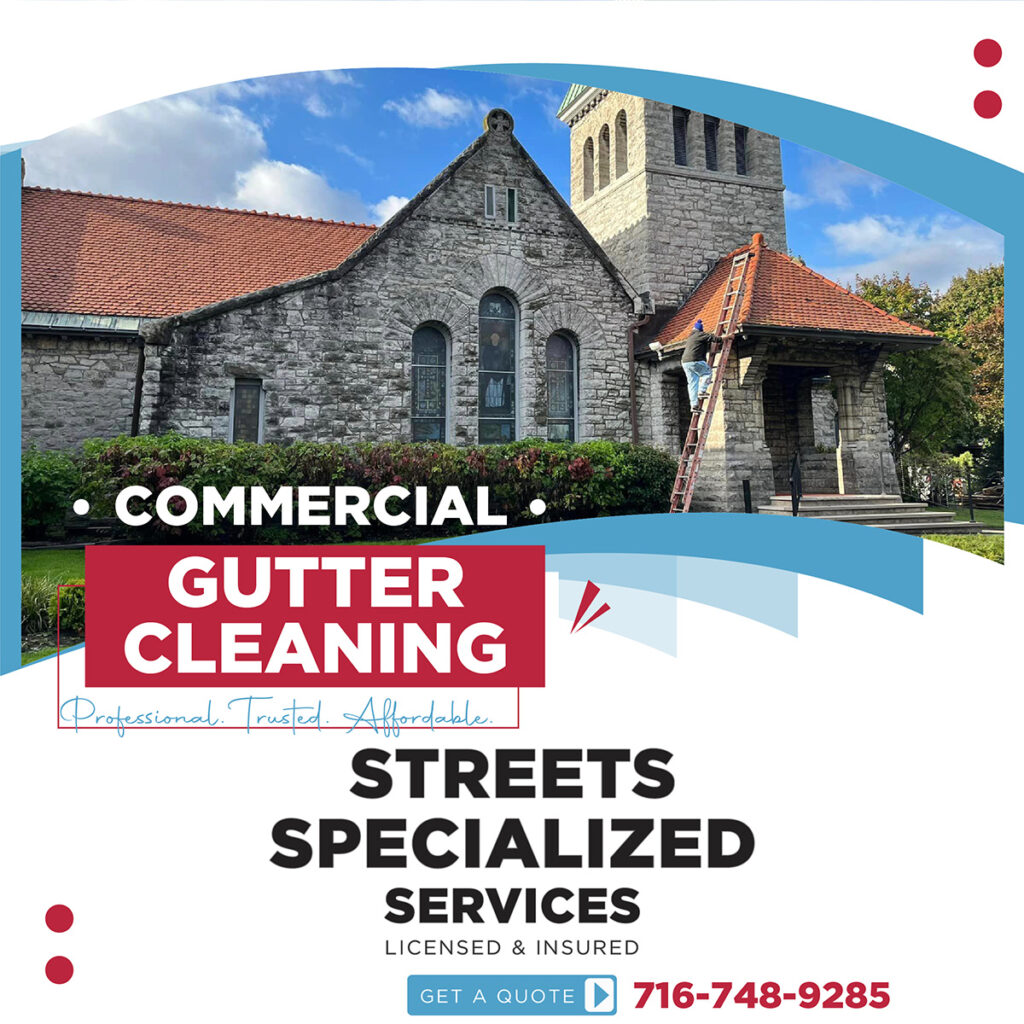 Is Your Gutter System Winter-Ready?
After a windfall of an autumnal season, your gutter could be clogged by leaves and debris. Don't wait for a problem to occur to give Streets Specialized Services a call.
A properly working gutter system is essential for directing water away from your home and preventing attic/basement flooding, wood rot, a cracked foundation, and exterior staining.
We offer both residential and commercial gutter cleaning and repair! Get your free quote by calling 716-748-9285 or filling out our form.