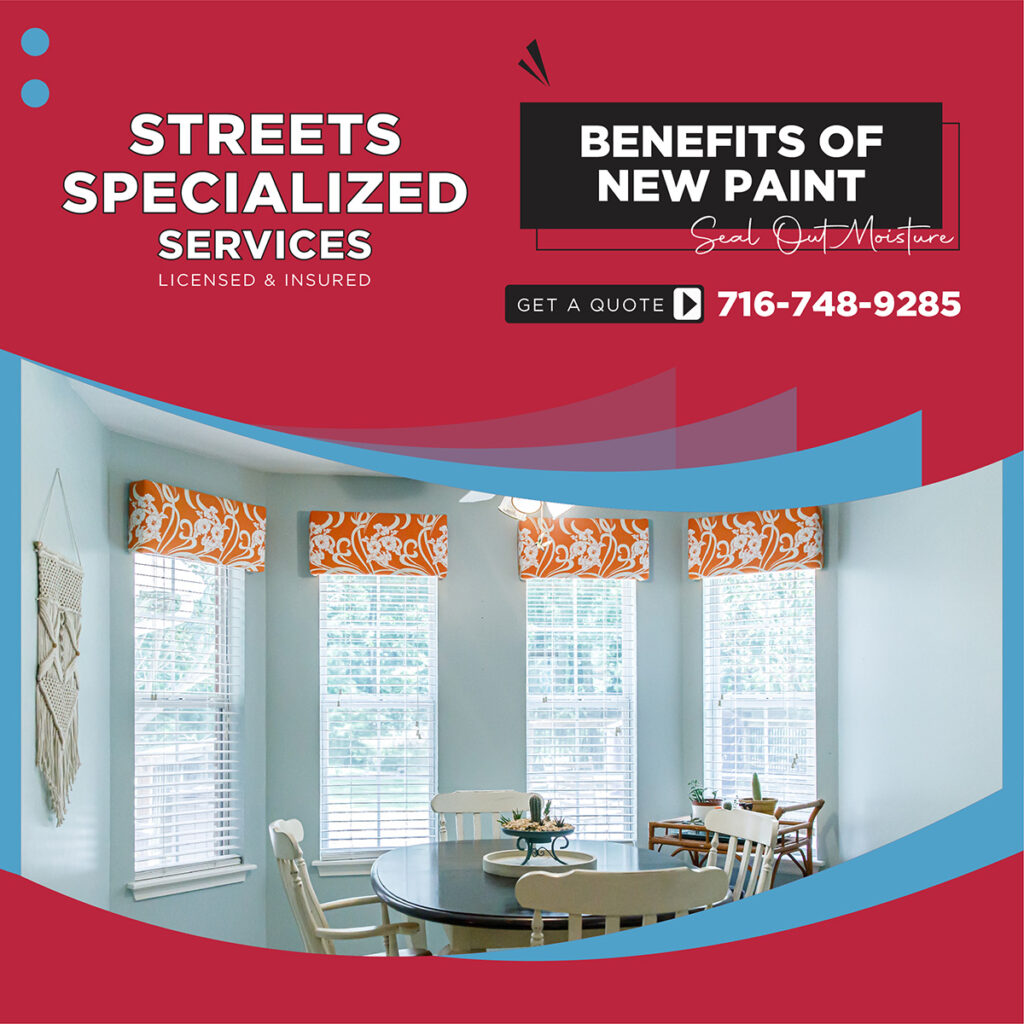 Benefits of a Fresh Coat of Paint: Seal Out Moisture
In the dry winter months when humidity levels are low, you probably don't think about how much moisture is in the air. Come spring when the air feels heavy, it's going to weigh on your mind (and your walls).
The same way you apply sunscreen to protect your skin, apply a fresh coat of paint to protect your interior walls.
Paint acts as a barrier that seals out moisture to prevent drywall or plaster from absorbing moisture and becoming saturated over time. (Not only does moisture threaten the structural integrity of your walls, it puts your home at risk of mold or mildew.)
From one room to multiple, walls to ceilings to trim, let Streets Specialized Services provide exceptional interior painting service for any home. Call 716-748-9285 or request your free service quote.