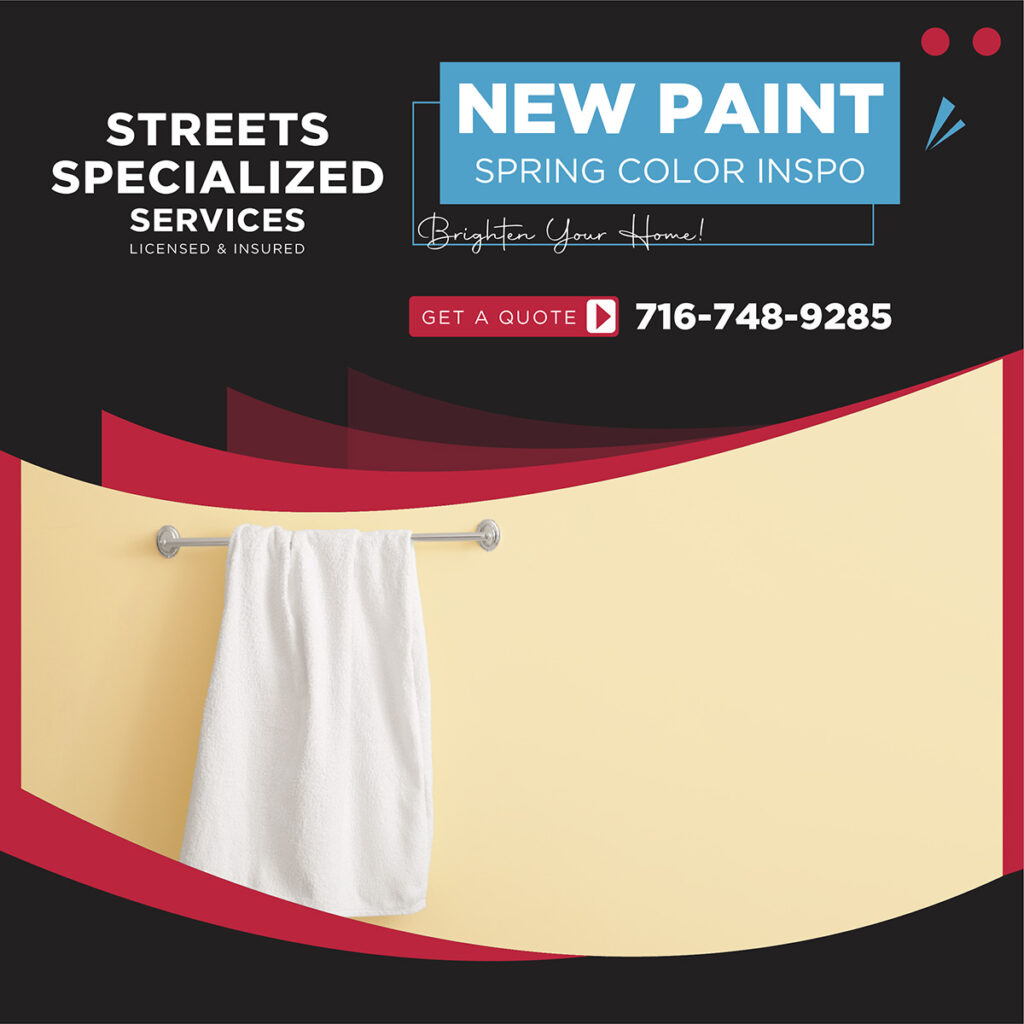 Spring Paint Color Inspiration To Brighten Your Home
Ready to move forward with calling Streets Specialized Services to give your interior spaces a fresh coat of paint?
New paint provides a host of benefits from repelling dust to sealing out moisture to enhanced beauty. When the only thing holding you back is picking a color, get spring paint color inspiration to brighten your home all year long:
Soft coral or blush pink in a little girl's bedroom
Pale yellow in a kitchen or bathroom
Mint green in a bedroom
Sky blue in a living room or home office
From one room to multiple, walls to ceilings to trim, let Streets Specialized Services provide exceptional interior painting service for any home. Call 716-748-9285 or request your free service quote.