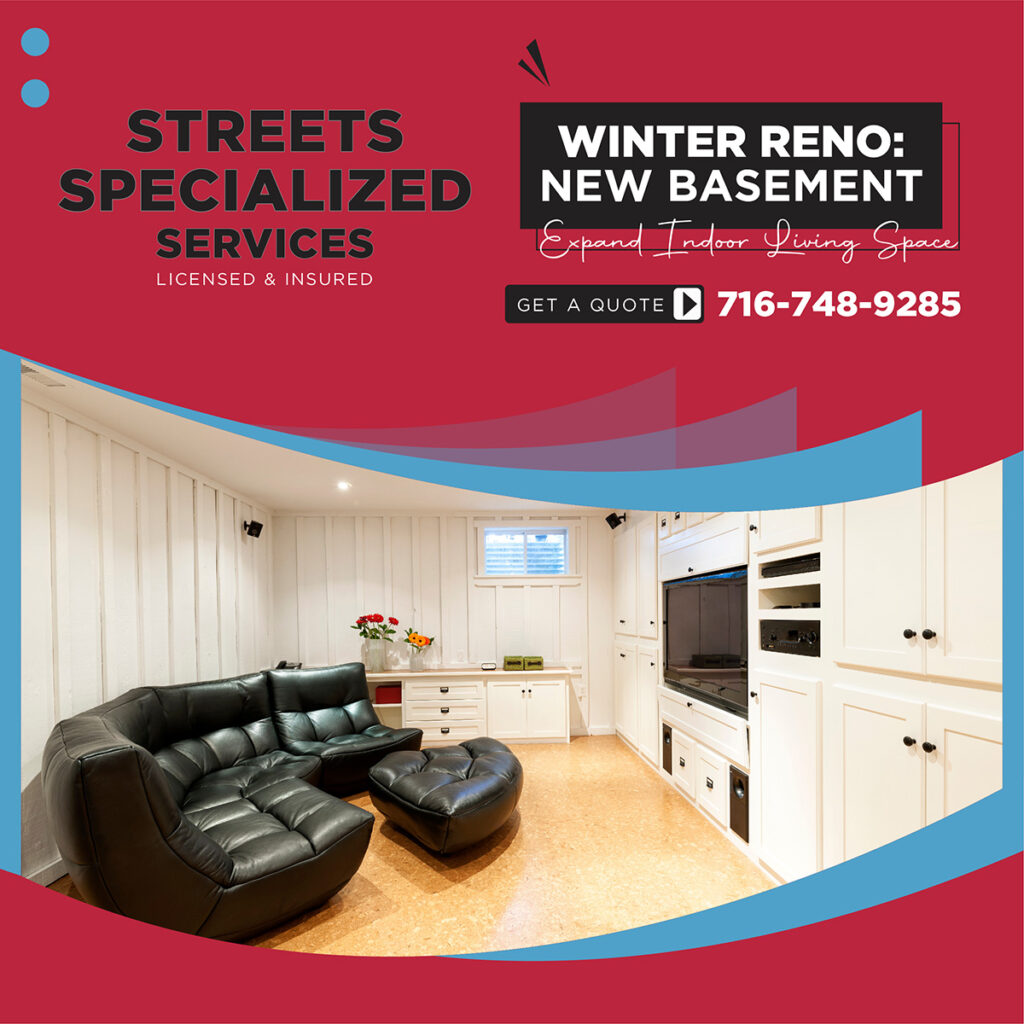 Winter Reno Idea #7: Renovate Your Basement
Those lucky enough to have a basement may find themselves treating it like just another closet when they should treat it like an opportunity to expand their indoor living space.
Renovate your basement and maximize your floor plan to create a multifunctional space that gives you storage and leaves potential for:
Laundry space
A playroom for kids
A hangout space for teens
A guest bedroom
A home gym
From drywall to flooring to cabinetry and more, let the professionals at Streets Specialized Services help create your dream basement!
Get started by calling 716-748-9285 or filling out our form.